I was quite pleased to participate in the Portland Pride Parade this year, by dancing on the Rosetown Ramblers float. But before we could dance, there was the setup.
Speakers and the box of supplies.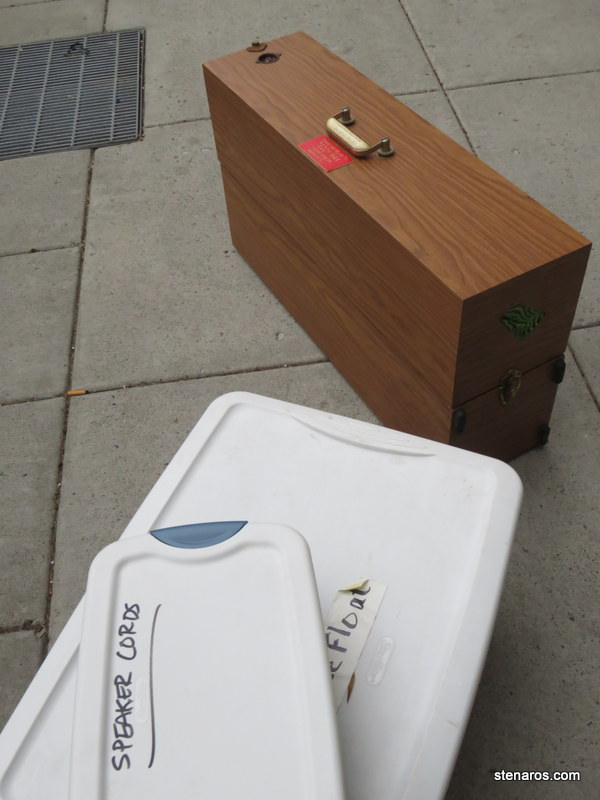 Check out the retro placard and handle on the speakers.
First order of business. Assembling the trailer on which we danced.  The trailer itself was easy, the sides folded down and we put in bolts to hold it.  But then there was the matter of assembling the cover, which came with no instructions.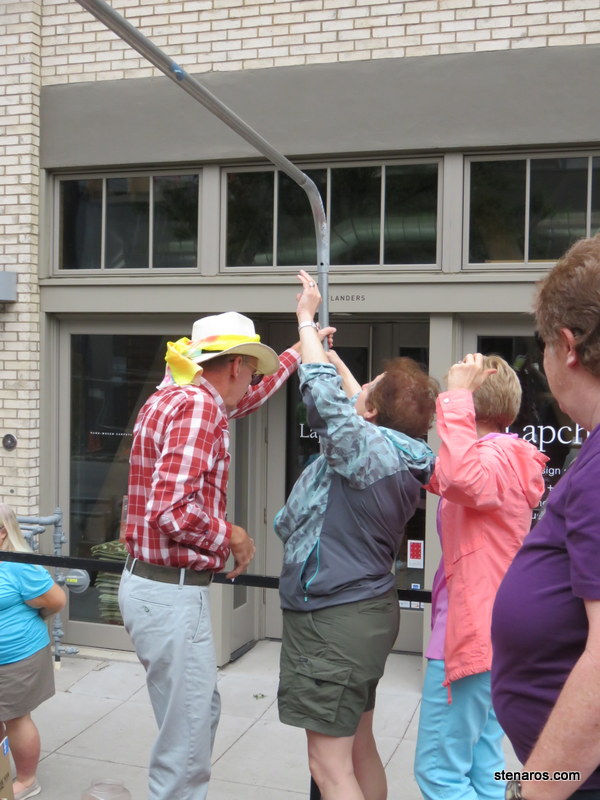 Some of the people had assembled before, but for the most part, we just tried things.  It was kind of like a free Escape Room.
Eventually things started looking good and people donned some festive crinolines.
We gathered for a pre-parade photo.
And then we waited for the start.
Our caller was Janienne Alexander, who calls for the Tualatin Timber Squares.
Our successful flag (and shading device)
Other participants also took advantage of the waiting time to take some photos.

I was interested in this young woman's fanny pack with speakers.
Nordstrom was near us.
Eventually the parade started and we danced.  It was fairly overwhelming with the combination of hot, loud (even with earplugs) and also trying to look at the crowds and pay attention to the dancers.  It was fun, though.
Near the end of the parade, Joan joined us.  She was part of the color guard at the beginning and looped back to catch us.
When I took a break from dancing, I took crowd photos.
And I saw Dave, who is a member of the Rosetown Ramblers, but marched with the leather community.
Tiffany and Eileen finished the parade with smiles.
I look forward to next year's parade.