There was a torrential rain falling, so we took photos inside. Here, Sara's cousin takes a picture of Shawn & Sara
Kathy and Al take pictures.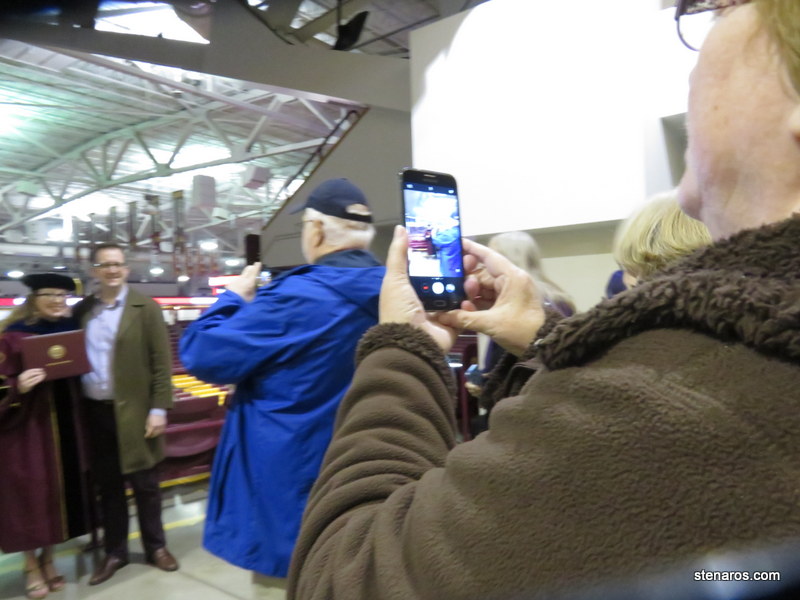 More pictures with Sara's dad, stepmom, and sister.
Sisters.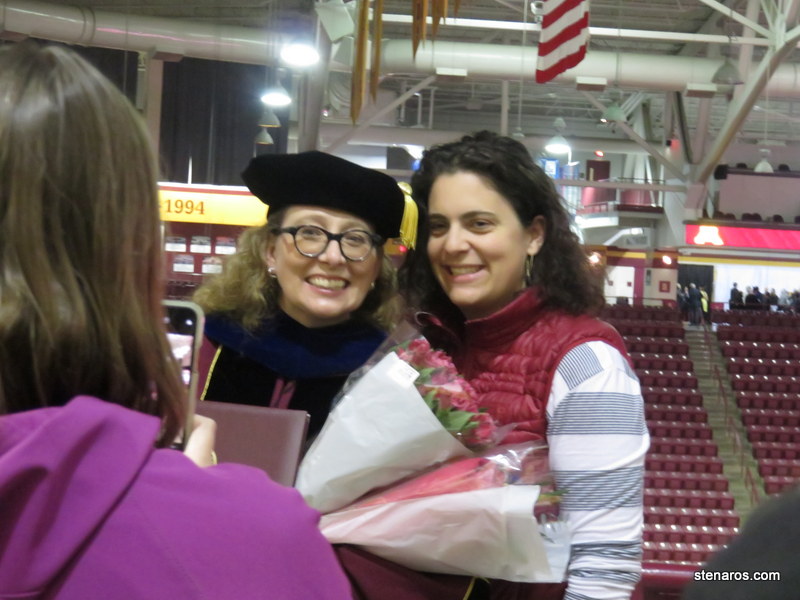 Shawn's mom and dad.
Sara's aunt and cousin
Sara's aunt and uncle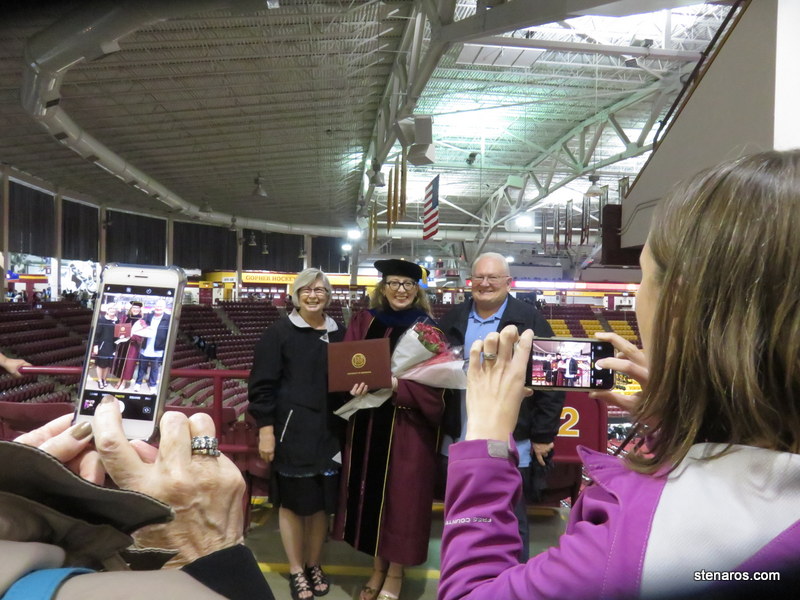 Pictures taken, we headed out in the rain.
The next few hours weren't great for me. I got lost on campus (because I never would ask anyone for directions) and sopping wet, and I was cold and eventually I found my way to the delightful meet-up area where we were scheduled to have dinner.
I bought some hot tea, read, went from sopping to damp, and bought some Pho when everyone else showed up. That warmed me up from the inside. Thus the day ended on a good note.