I missed taking a picture of these units before the deconstruction began.  Sometimes it's hard to tell if what I'm looking at is renovation or deconstruction and I miss my window.
This was a five or six-unit complex on Interstate between Rosa Parks and Lombard. It wasn't in the greatest of condition, but probably could have been rehabbed.
Instead, we're going for deconstruction.  Which is too bad.  Look at this great fireplace detail!
Stoops
The siding used to be yellow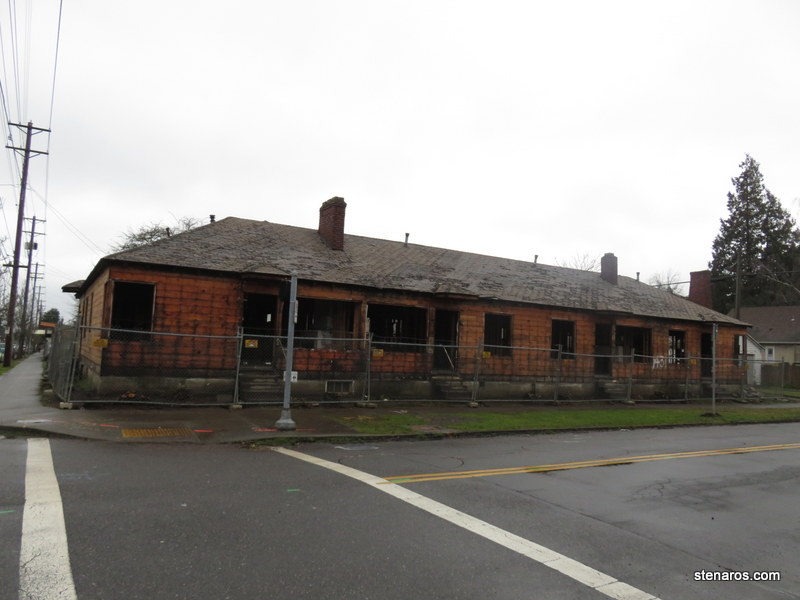 I am interested to see what replaces it.  I guarantee that whatever appears will not be in the financial realm of the tenants who used to live here.