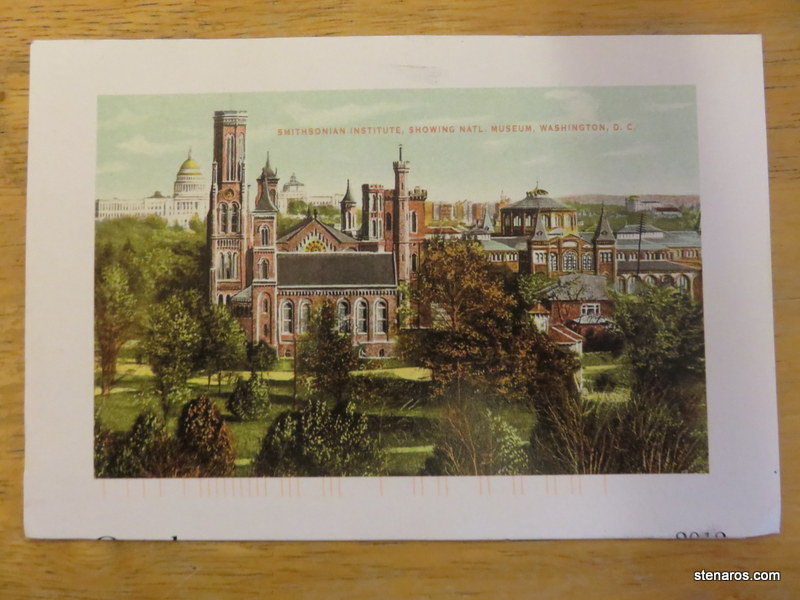 Sara turned a calendar into postcards and so I got this lovely view of the Smithsonian. And now that I look closely at the picture, I can see the top of the month and year at the bottom of the postcard.
Aside from a fun stamp with flan on it, she also shared some of the less-motivating stickers that she's not sending her students. My favorite one says "good effort."
Also, any mention of "flan" reminds me of the birthday flan in the television series Friends.