This pretty house has the chain link fence of death around it.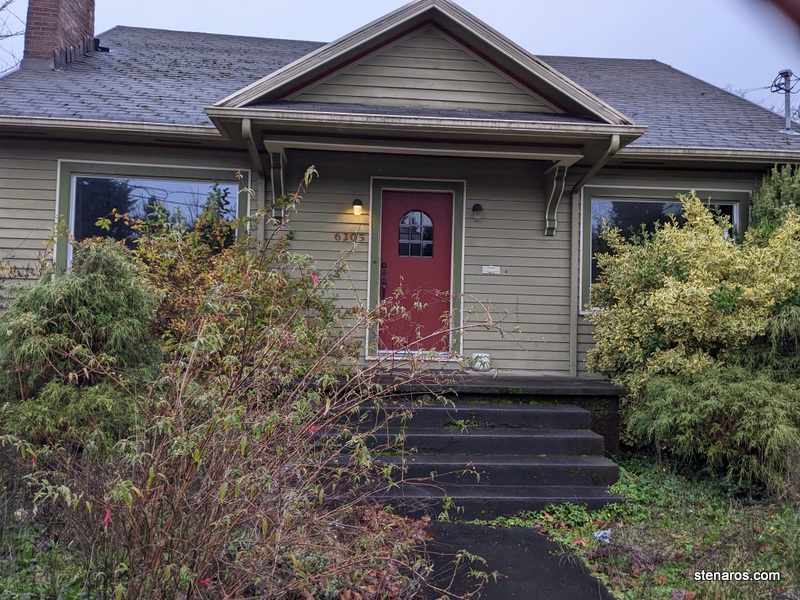 This is at 6305 N. Montana Ave. It's 1622 square feet, built in 1928. It was last sold in December of 2019 for $599,036 and is owned (strangely) by a person giving that very address. However, NextPortland says that a permit has been issued:
A project at 6307 N Montana Ave has been submitted for building permit review by Fosler Portland Architecture: Construct new 3 story 19 unit apartment building with associated site work

https://www.nextportland.com/category/6307-n-montana-ave/
So it's coming down for sure.
This little guy is at 6820 N. Montana Ave. I really love this stretch of houses bordered by the Fred Meyer, Rosa Parks Way, Interstate Ave, and I-5. There's a bunch of small houses on big lots that are just cute. And I'm guessing in 20 years, they will all be gone.
This is an 881 square foot house built in 1927 that was last sold in October of 2021 for $320,000. It's owned by a developer in Vancouver.
Reporting from the future, I can say that it appears they have been fixing this house up, rather than tearing it down. And there's nothing in NextPortland. But a developer in Vancouver owns it, so my guess is that this doesn't have much time left. It's also got empty lots on both sides, so I wonder if they are just biding their time waiting for another property.