I bought new water storage cubes. Previously we'd bought three-gallon containers of drinking water at the grocery store which would inevitably swell and burst when temperatures got below freezing. Our storage shed has an exterior wall and is not insulated.
These containers are empty, which means I can empty and refill them myself. It also means that can fill them to a point where even when they do freeze, they will not burst. I also appreciated the sense of humor as displayed by item three of suggested uses.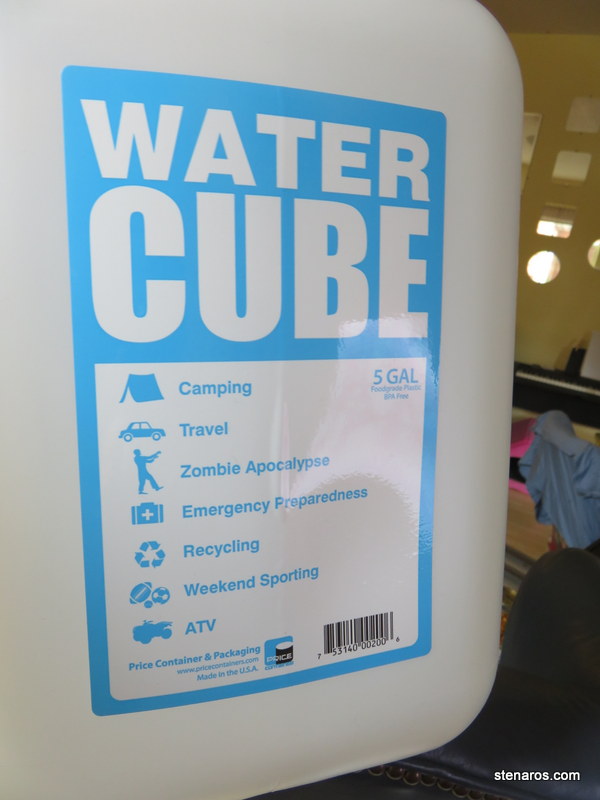 To manage the expiring food, I have made a spreadsheet. I've got one column that has the expiration date and one column that is a month before the expiration date. My plan is to print this sheet, attach it to our wall calendar on the month with the next expiration date. When the calendar turns, I can pull the food and incorporate it into the menu, or put it out in one of the neighborhood food pantry.
By doing this I will hopefully avoid another incident where I only realize the food is expired because of ants attempting to colonize the food storage area.