For our date tonight, we searched out Mike Bennett's A, B, Sea display, which I read about in the Oregonian. Each day, Bennett puts out another letter in his themed alphabet in his front yard. We were there on the nineteenth day, so could see A through S.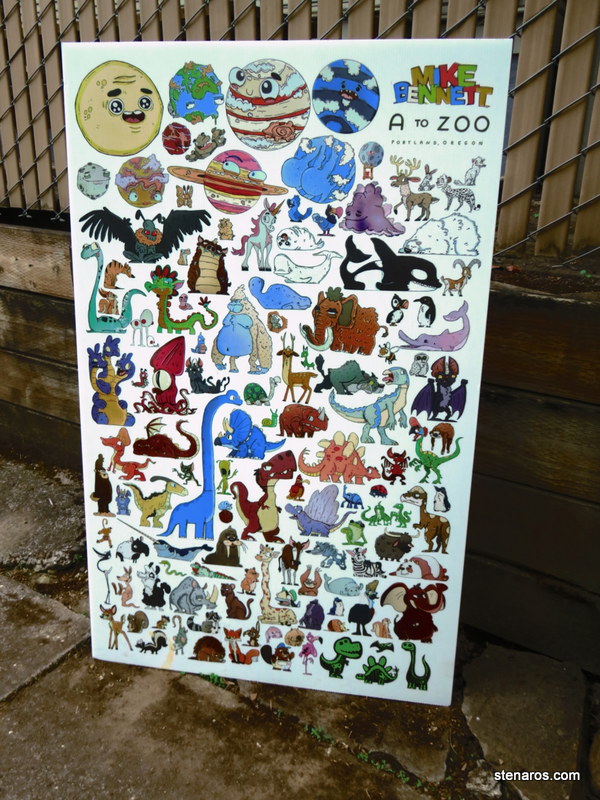 Matt writes postcards to his niece and nephew.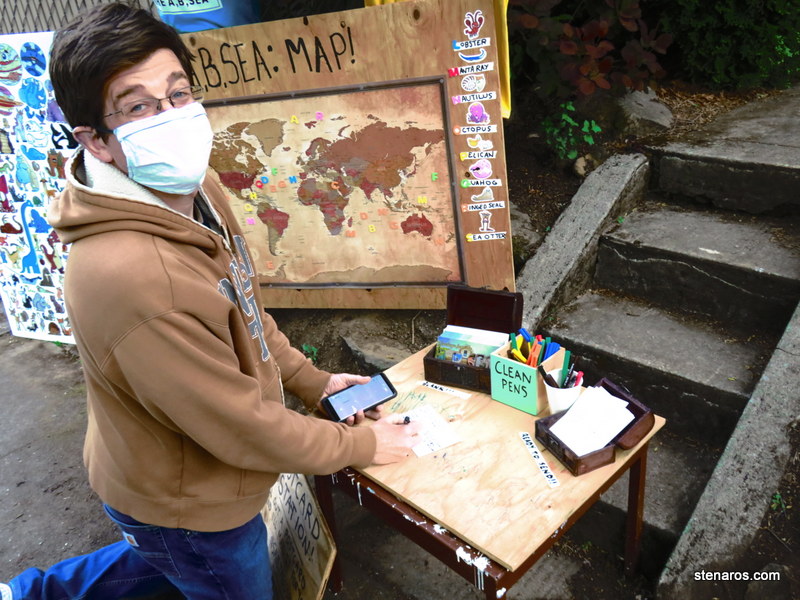 We both posed for this top-notch head-in-the-hole display.
Matt poses next to his initials: jellyfish and manta ray.
I especially liked this elephant seal.
I posed next to my initials: pelican and clownfish. Also, when we visited, there were no other people present. I think maybe families come earlier in the day.
Though no seashells were available when we stopped by, you can see that others have decorated and returned these seashells and they were added to the display.
There were postcards and stickers to take home.
It was a fun find! Thanks, Mike Bennett. After the entire alphabet appears, this will go to live at the Rogue Brewing in Newport.