Aside from the message, there were some other fun things in this sampler. I loved the curtain made from embroidery floss just hanging out after being woven through straight stitches. I also enjoyed getting the chance to embroider script (hard!) and keep working away at my satin stitch. (It took forever!)
I also learned that when filling a diamond with French knots, it's best to start from the middle and work outward rather than doing the edges first.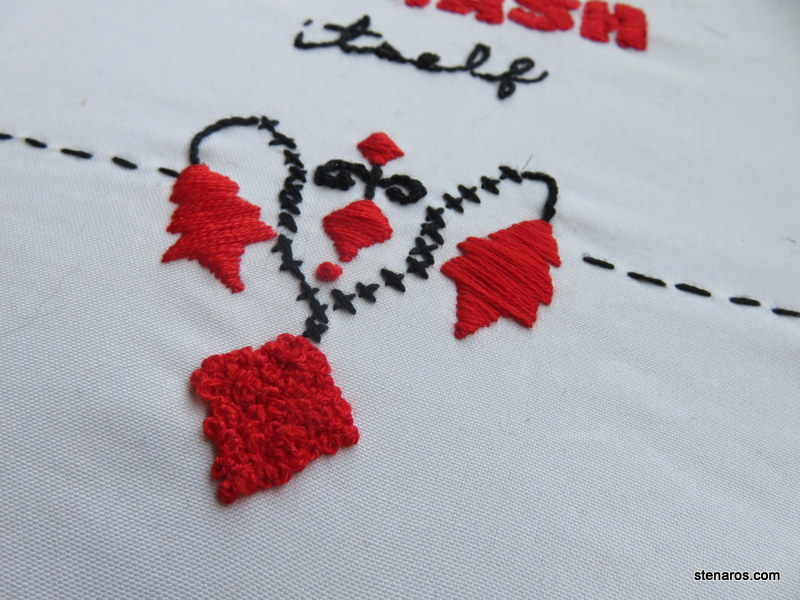 A close-up of my satin stitch. It looks rough, but I'll get the hang of it. I outlined in backstitch, which I don't think was the best choice.
This was a great sampler! I had a lot of fun! Thanks, Badass Cross Stitch.