The hike I had planned for today didn't work because the road was closed, so we came back and did the Spruce Railroad Trail which was 8 miles round trip of mostly flat former railroad beds.
A view of the Log Cabin Resort, where we stayed.  You can't see our cabin, it's hidden behind some trees.  Next time I'd like to stay in one of the chalets.
Lake Crescent was a brilliant blue.
Devils Punchbowl.  On hot days, people jump from the bridge.  It was not a hot day.
We've reached the other end, now it's four miles back.
Our cabin.
One of the points we could have used to enter Lake Crescent if it was warmer.
Boat ramp.  They had various things to rent, including stand up paddle boards.  We did not partake.
Matt and the lake.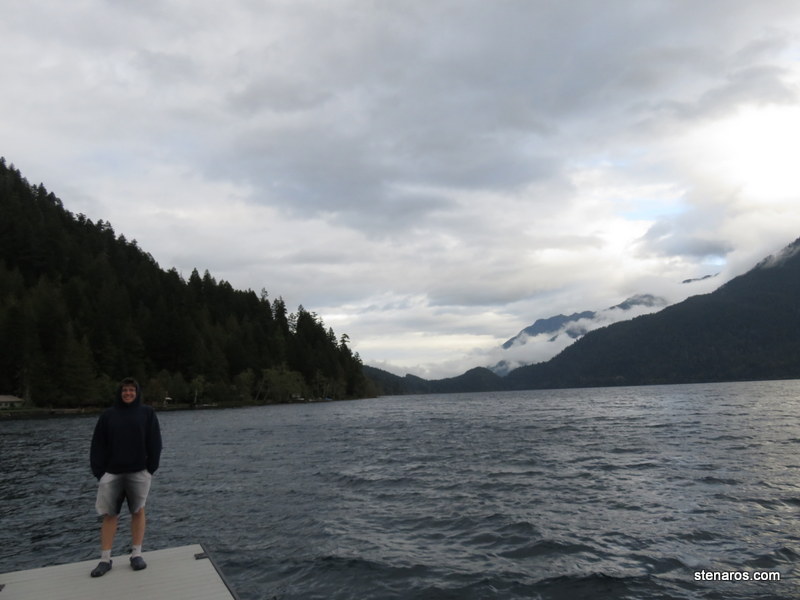 Lots of good clouds.