This winter thing is no joke this year.  We got a lot of snow.  So much snow, that had it not happened overnight, we would have broken records.
So much snow that the people on the corner could make this larger-than-people-size snowman.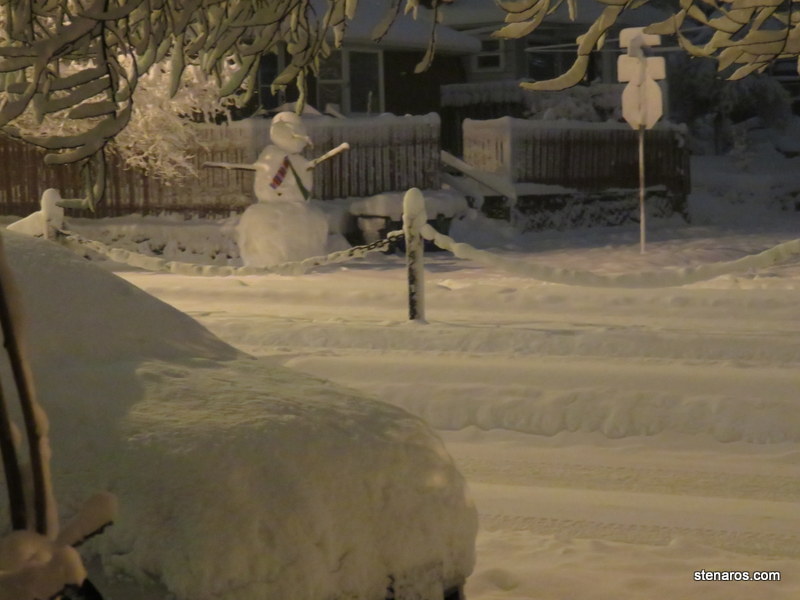 And then, after they make this massive snowman, it snows another six inches.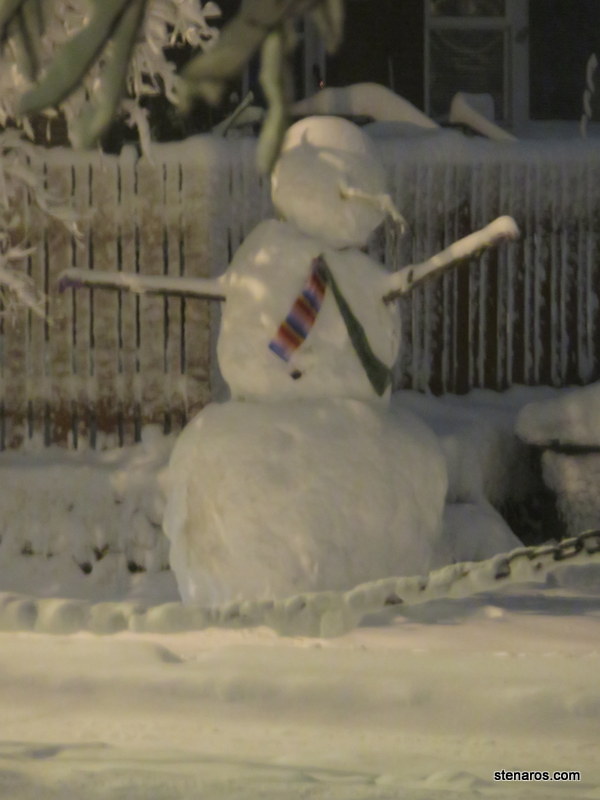 Here's what it looked like when I shoveled at 6am.  And it kept snowing.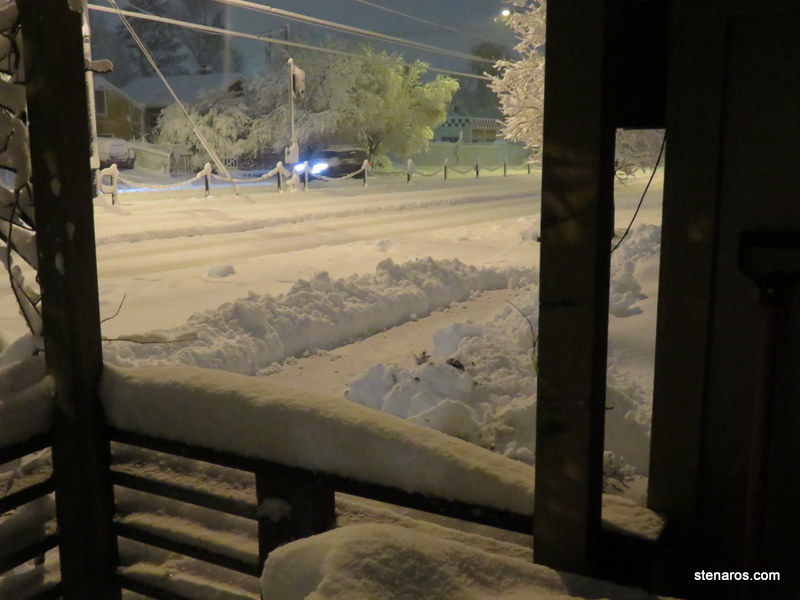 The trees in the neighboring backyard were heavy with snow.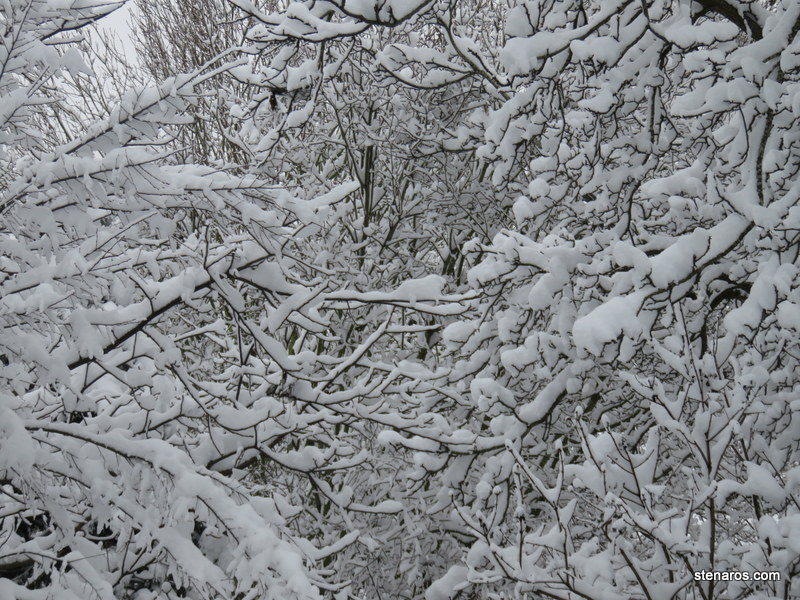 The backyard was covered.
Antares watched the snow fall.

And then that snow?  It stayed.