Here is the building in Dinkytown (the neighborhood by the University of Minnesota) where Bob Dylan was rumored to have lived when he attended college.
Al's Diner is an institution.  There might not have been a line if we had arrived at its 6am opening.  However, due to our late night we wandered down mid-morning. Plus it was a holiday (Independence Day Friday). So we waited in line.
After you wait outside, you get to wait inside. That's us standing against the wall waiting for a counter space. At this point, we're the next to be seated.  And you don't sit down until you are told, because sometimes they have people slide down, so they can fit entire parties together.  I was quite impressed with how well we operated in each others' bubbles.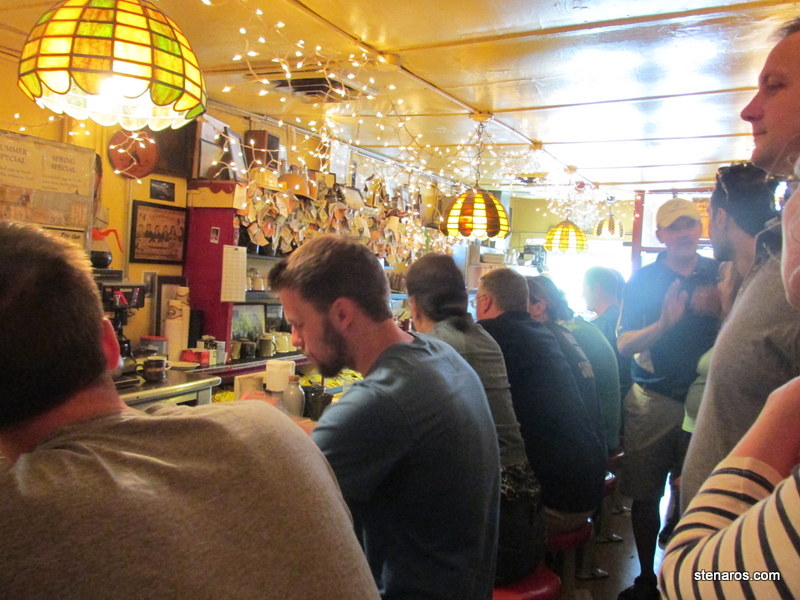 Orders being taken.  In the background you can see the pay-ahead tabs.  They are fronted with yellow slips of paper with the person or parties name on them.  In the far background you can see one of the work spaces where the cooking happens.  There is another one to the left of this picture.  But the place is tiny.
My meal.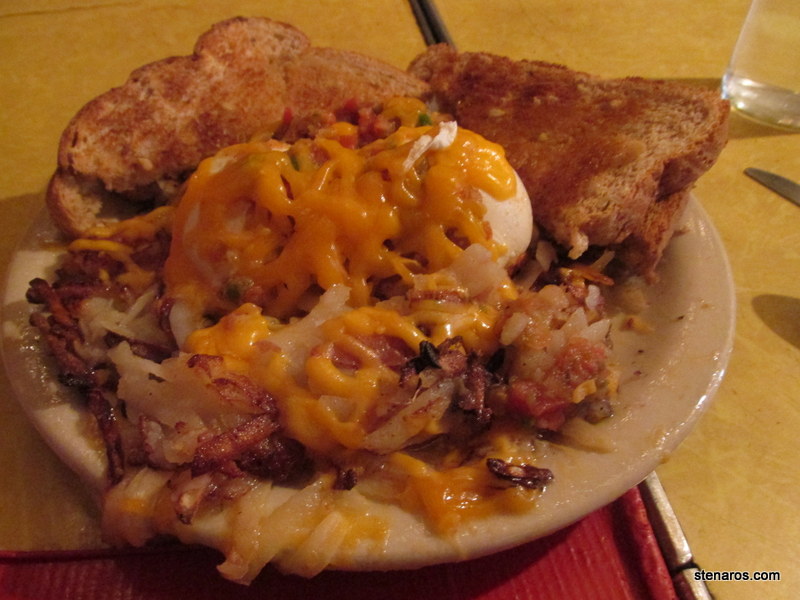 My bill.