It's our seventeenth anniversary and to celebrate, we had a delicious meal at Navarre. The restaurant was deserted, as it was a glorious warm spring day and everyone else was probably hiking or some other outdoorsy Portland thing.
Due to the full staff and the lack of other customers, our food came fast. While we ate dinner we traded off asking questions of our favorite memories. Examples: favorite vacation we've taken/ favorite wedding we've attended/ favorite thing about our house, etc. It turned out to be a pretty fun game.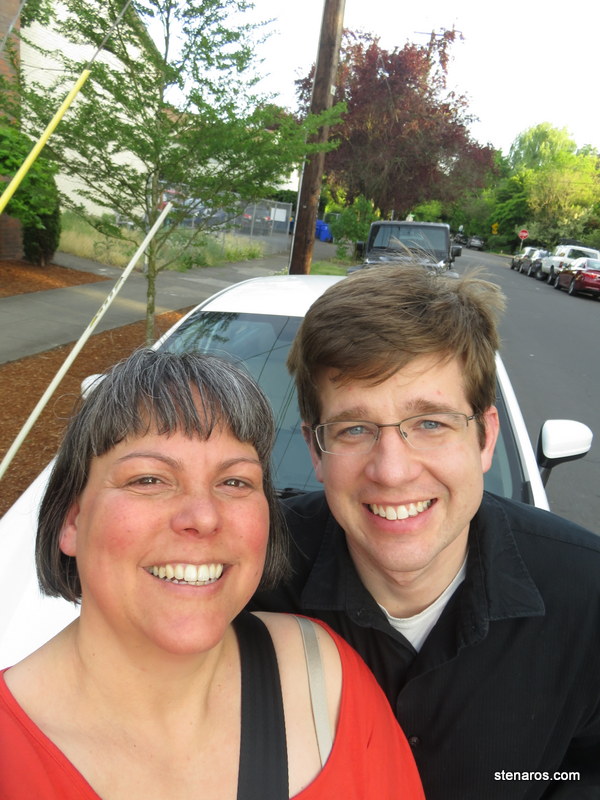 We forgot to take a picture in the restaurant, so here we are by the car.