Here's what we're going for:
(Note that the example dishcloth needed to be blocked a little better.)
And here is my attempt. It looks like I should have done a few more rows to even things out. And you can see where I messed up a few rows.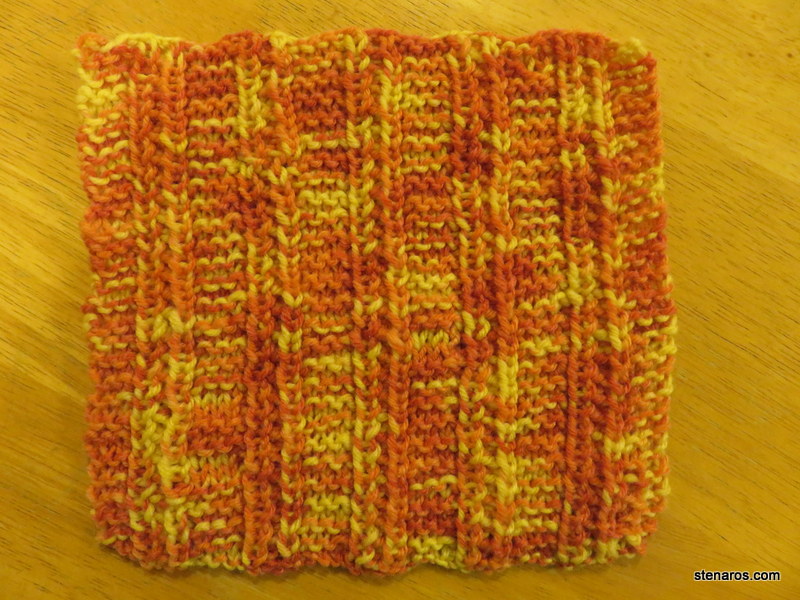 Knitting that requires attention. Clearly not my thing.