Antares was very interested in being on the catio, and after squinting a bit, I saw what was capturing his interest.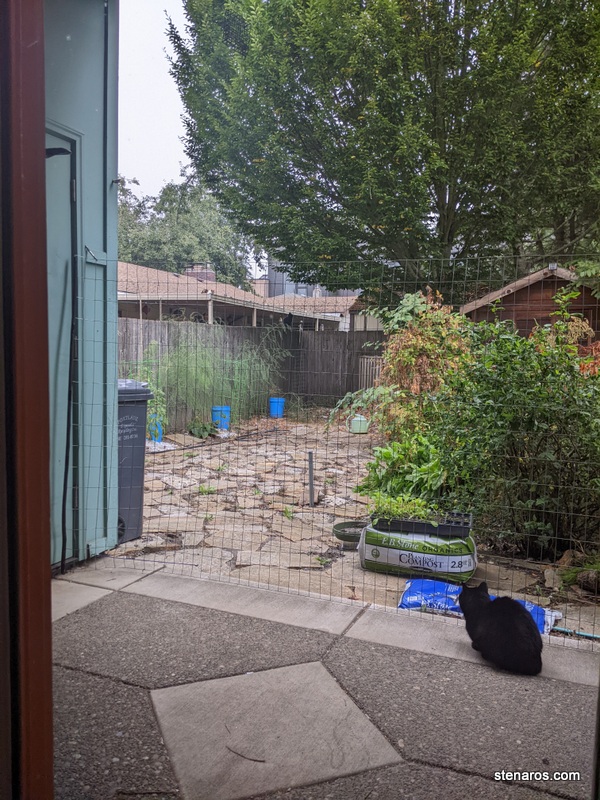 There was a black cat sitting on the fence.
And a calico cat sitting on the porch roof.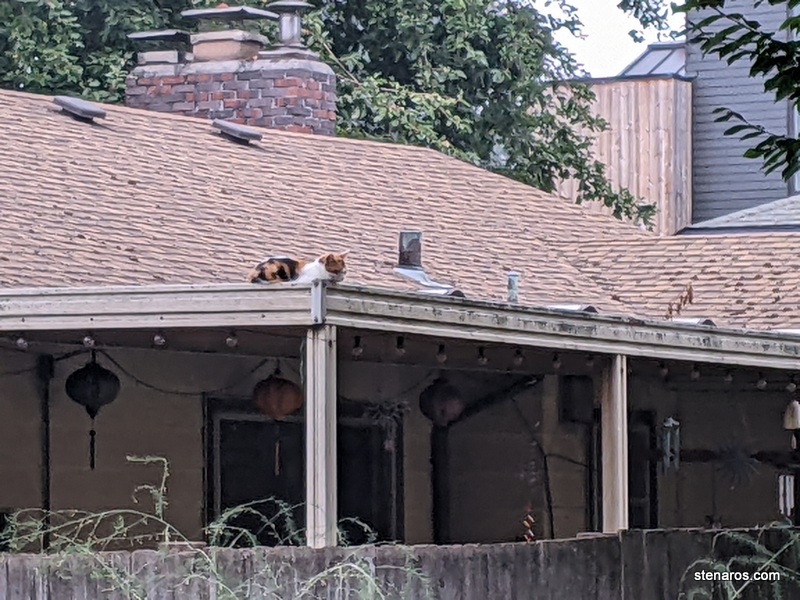 Sentinel also wanted to have a look, but from inside.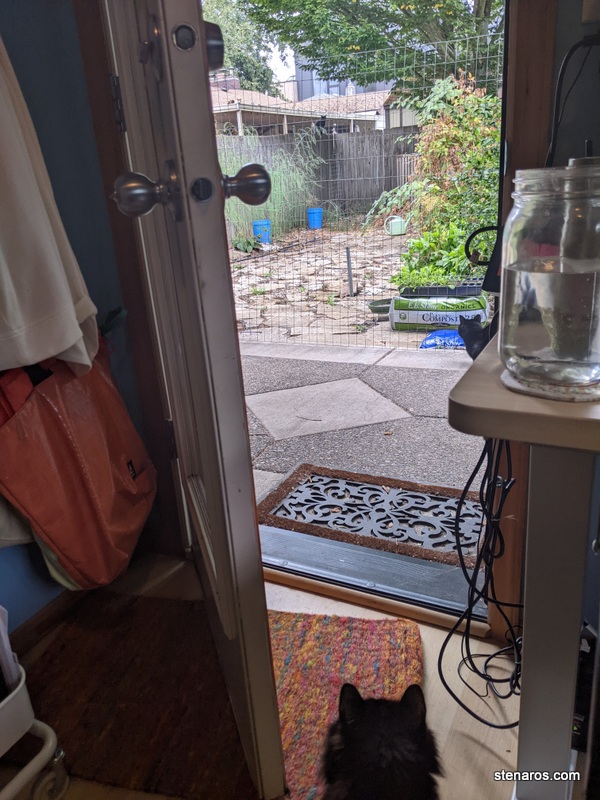 As with most cat encounters this one ended with the cats wandering off. But it was fun to have four cats in sight.