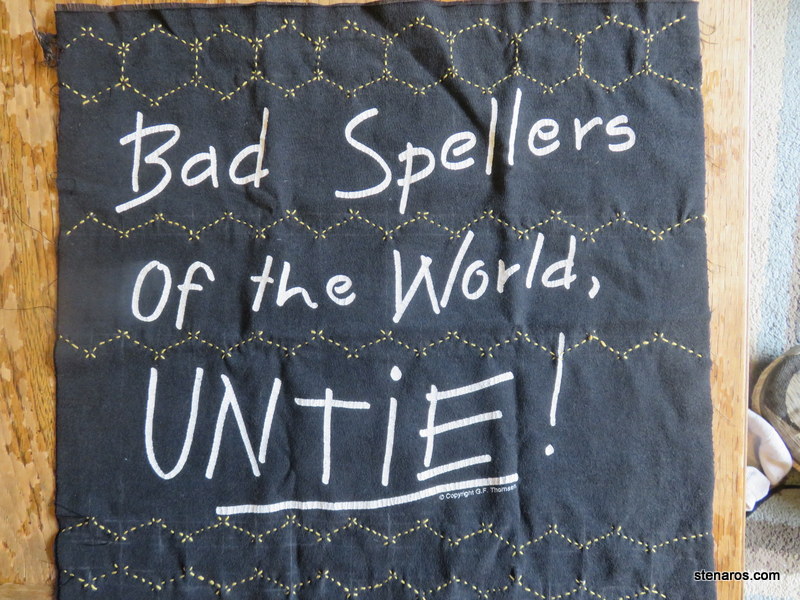 While waiting for my embroidery supplies to ship, I finished this square in the long-delayed t-quilt. I like how this turned out. I just wish I could do sashiko without hurting my thumbs. Perhaps there is a YouTube tutorial?
In another 15–20 years, I'll get this t-quilt done.
p.s. I've just noticed that the top row has stitches between each hexagon and I did not add them in for the bottom row. Perhaps I will go back and do that. Someday.