Unfortunately we had to cancel In-Portland Vacation Restaurant Experience No. 2. I was very ill for about three hours on Sunday afternoon, and so we were not able to attend our tasting meal. I think the illness was probably food poisoning, but from food I made, not food the Firehouse Restaurant made. Matt ate the exact same thing as me at the Firehouse Restaurant and he was fine.
We also missed out on the Everett House, so no soaking for us during this vacation. But now we are back on track.
Matt wanted to introduce me to Carioca Bowls and so we got some before our movie. It was my first açaí bowl. My experience wasn't great as I requested no bananas on the Ultra bowl I ordered. The clerk confirmed no bananas, then went in the back and made my bowl with bananas. When I reminded her no banana, she offered to remake the bowl. I suggested she just take off the bananas and she did, but there was also banana in the Ipa blend that was part of that bowl. She told me about it, and offered to remake the bowl, but we were headed off to pick up shave ice and I felt we didn't have time. Also that maybe she should have thought of that and mentioned it when I ordered. I ate around the glop with the banana in it and Matt finished off my bowl.
His order was a very big bowl and he quite enjoyed it.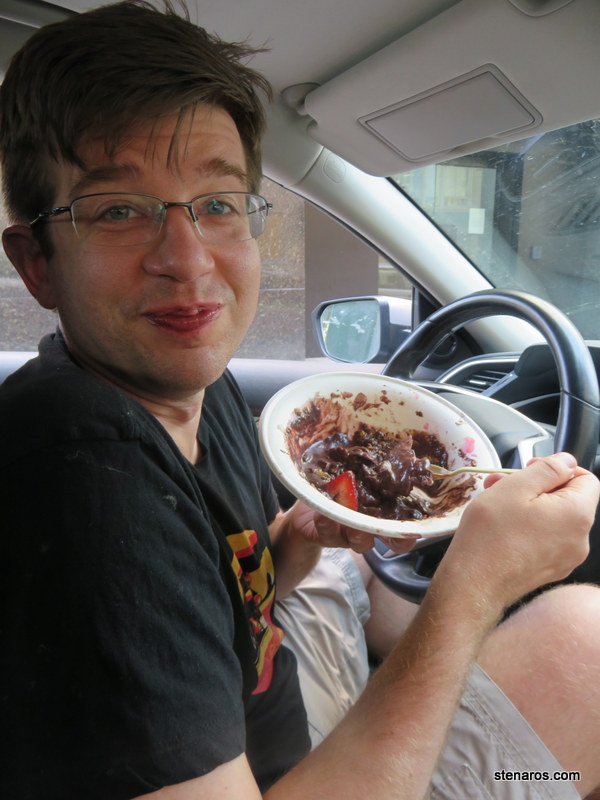 Having experienced shave ice in Hawaii, we opted to make Waihua Shave Ice part of our day. We ordered online ahead of time and stopped by to pick up our shave ice.
While waiting, we discovered that I'm just the right height to wait in this particular spot.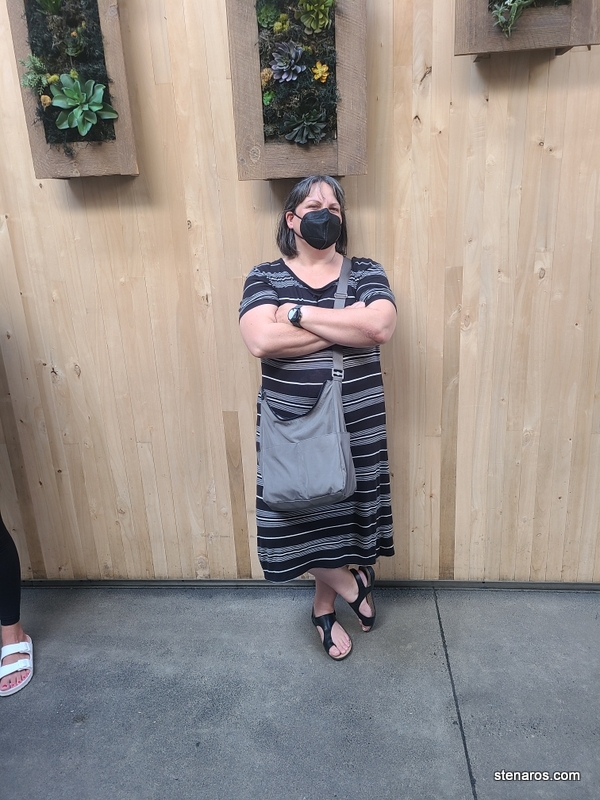 I got the Almond Joy and it was delicious! Matt got Da Mango One and liked it. Unfortunately, he wasn't able to each much due to eating 1.5 açaí bowls.
From there we headed to the Laurelhurst to see Vengance, which was the kind of film that we had things to discuss on the way home and the next day.