I made these red velvet cookies with cream cheese frosting from my favorite Cooks Illustrated Christmas Cookie book.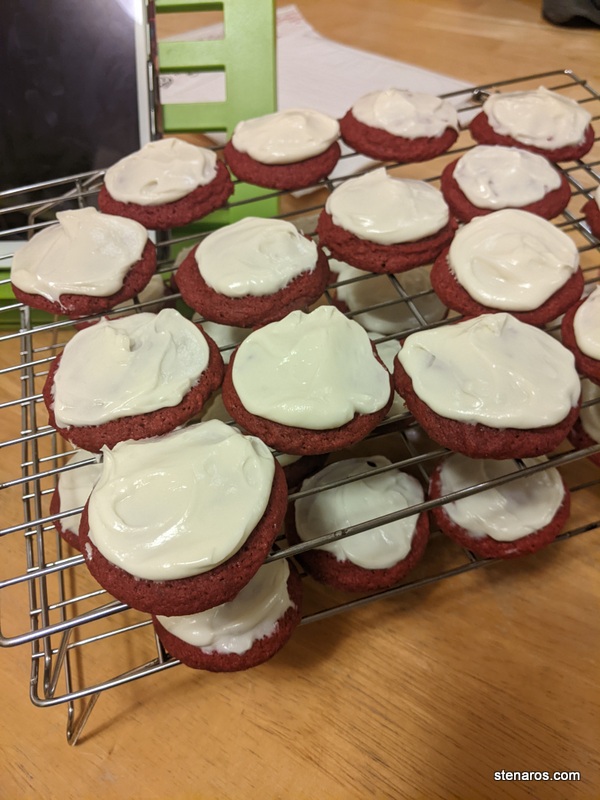 I also made some coffee stars, but I seem to have forgotten to take a picture of them.
We did a cookie exchange at work, and half of this batch went to my person. The other half got eaten at Christmas Eve Eve. She also got half of the batch of coffee stars.