While I was getting my Covid-19 booster shot, I also picked up this little bit of Christmas schlock that I hadn't ever seen before. I was super excited by the idea of a ball of chocolate melting away and releasing marshmallows.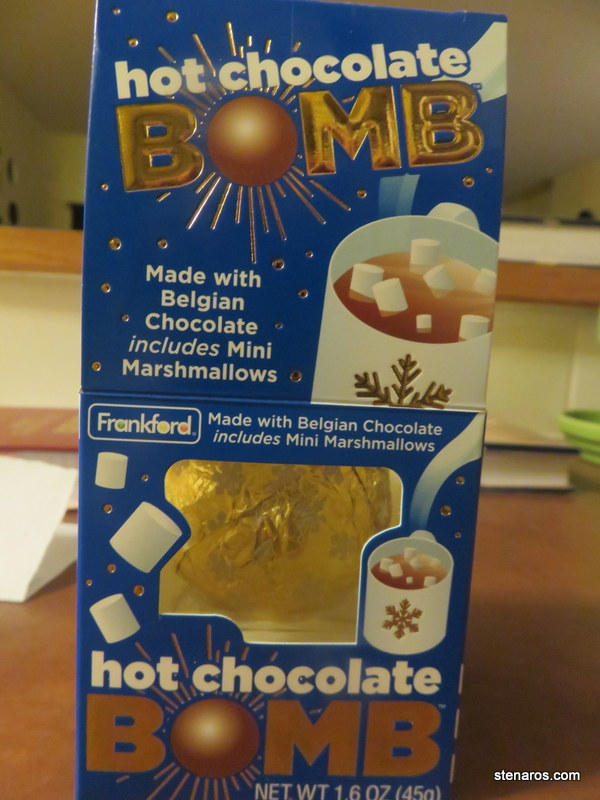 Sadly, the bomb was already open when I unwrapped it, so I didn't get that exciting effect. It was also much too sweet.
Overall, a disappointment.
From the future I can report that later in December I noticed that New Seasons had silicon molds so I could make my own hot chocolate bombs. It was very hard to leave the store without buying one, but I did it. Though if I ever see one at Goodwill, I will bring it home for some fun experimenting.