In the normal world, I don't go to the movies on Christmas, because I wouldn't want to go to work in Christmas Day and I don't think my actions should support other people having to go to work on that day. But this is a pandemic, all the theaters are closed, and Wonder Woman 1984 is opening on HBO Max on Christmas Day!
So we bought our selves a one-month subscription to the channel, and prepped for a Christmas Day treat.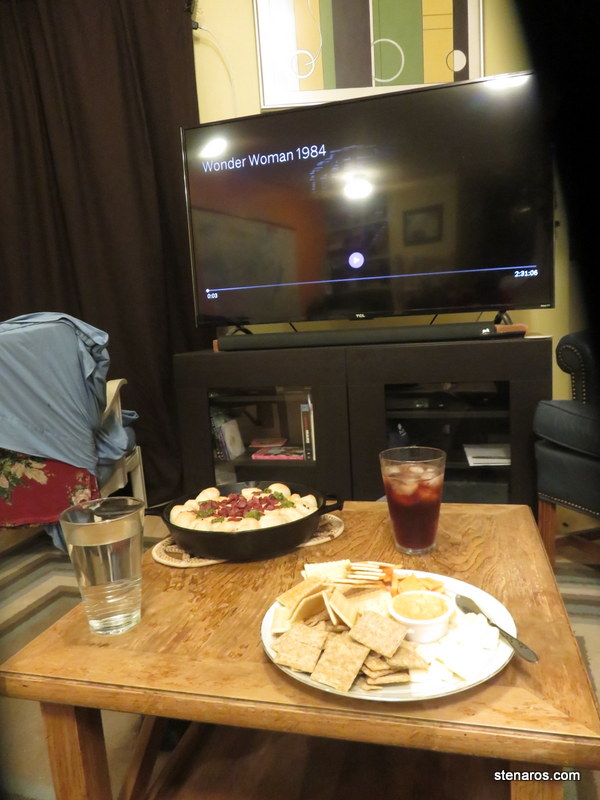 I made a cheesy pizza roll appetizer I'd had my eye on for years, Matt broke out the cheese from the gift basket his uncle sent, I mixed up a colorful cocktail, and we settled in for the next Wonder Woman installment! Here's my review.