The sidewalk area has been shaped for the pouring of a new sidewalk.
Temporary doors have been installed where eventually permanent ones will go.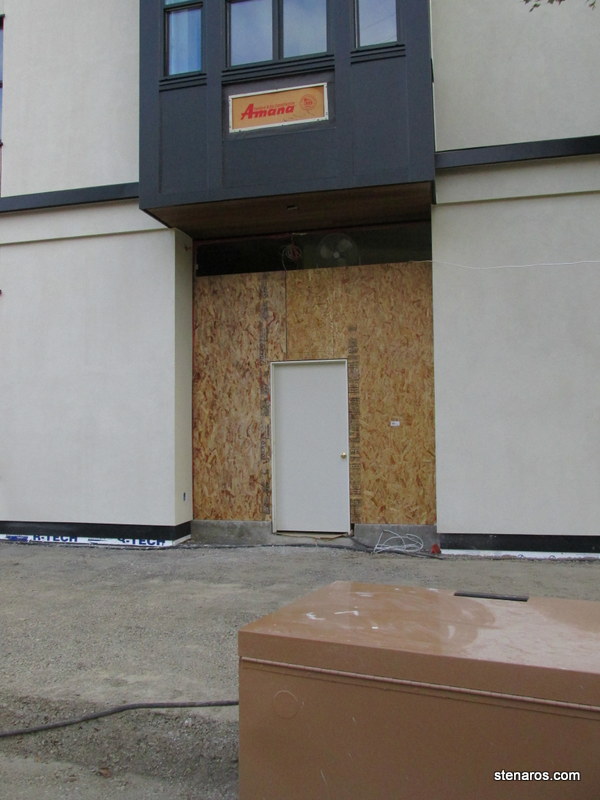 And, in other news, this picture marks the demise of my camera.  Two parts fell off behind the fence and out of reach. I decided it was time to buy a new camera, instead of continually nursing this one along.