I did a big clean of the outside of the stove, and the cleaning itself went well, but the stove gave off ominous smoke when I turned on the oven light, and then the oven light wouldn't turn off. Slightly worried, I pulled out the stove and unplugged it. When I plugged it back in, there was another, more ominous, pop and more smoke. I unplugged it and called it a day.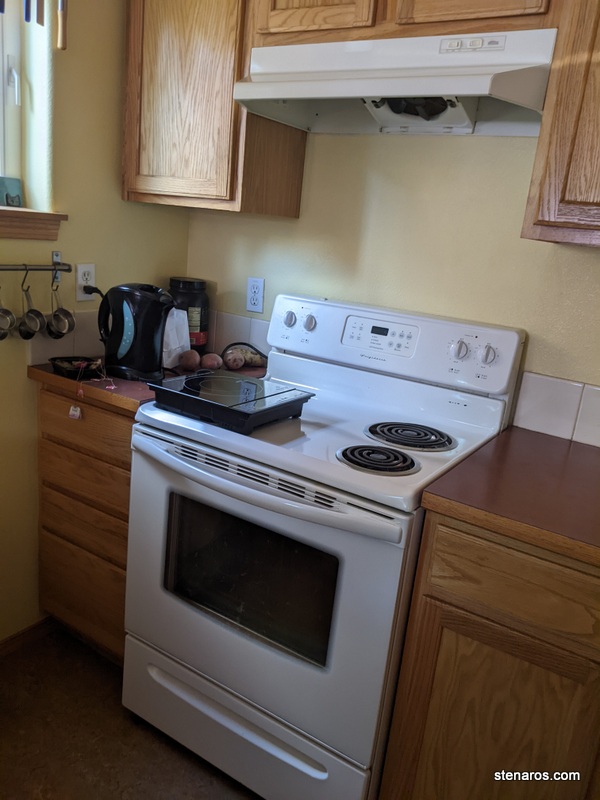 We could have called for a repair, but it's already been repaired once and we seem to be in the phase of the repair people coming out and telling us we're better off buying a new unit. I'd rather skip the $150 charge to learn that.
We went to purchase a new oven and were greeted with the question, "Is this an oven you need now, or one that can arrive in two-to-four months?" With our pretty-much-now timeline, we had two choices. After picking one, we also bought a microwave/hood combo to go in the space where it always has seemed like there should be one, and we also bought a new dishwasher.
The new stove is coming in a few days, the new microwave/hood is coming in 1-2 months, and the new dishwasher is coming in four months.
I think it's pretty great that I made it to my mid-40s without ever experiencing supply chain issues (other than Cabbage Patch Kids).