Hey look!  I'm in Arizona!  Yesterday we went to the dog park and then out to dinner.  Then, Barb and I started on a puzzle.
Today, Dad and I are going to visit the Gallery in the Sun.  We're taking the MGB, which is turning 50 years old this year.  You'll see more pictures from the MGB in a later post.
Ettore "Ted" DeGrazia built the Gallery in the Sun so his paintings "would feel good inside."  He built it out of adobe bricks, which were crafted on-site and used natural materials in the construction.  I really loved walking through this gallery, so I would categorize his efforts as a huge success.
The entrance, which he made like a cave, or a mine opening.
And decorated with metal flowers.
The Doors!  So amazing.
Close-up of the marbles in the doors.
Inside, he sometimes whitewashed the walls, and sometimes left them plain.
This is cactus, cut crosswise, laid down and varnished over.  He noted it was pleasing on the feet.  I was wearing slip-on shoes and so took an opportunity to test his theory.  It was quite pleasing to my feet.
The skylights were covered with that wavy plastic stuff used to cover porches.
Inset frieze.
I quite liked this one. Note the addition of wiring and a security camera.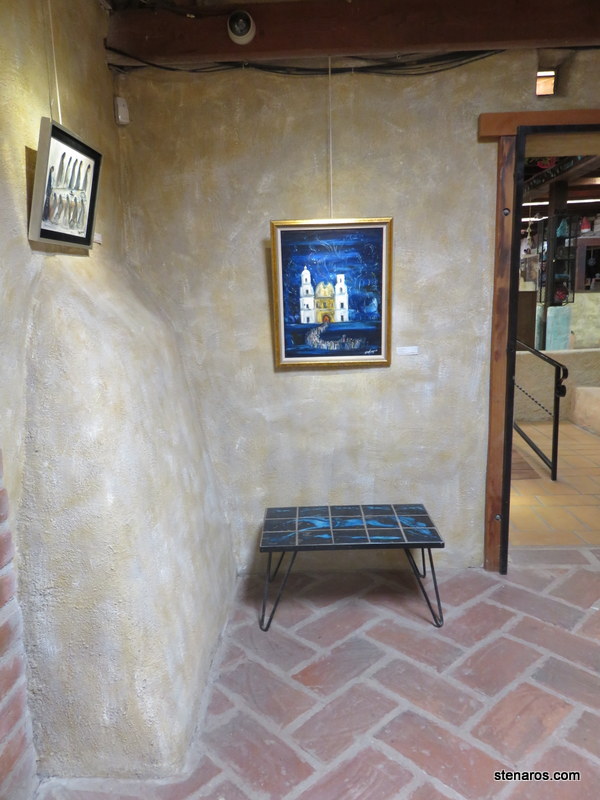 Here's a great appliquéd wall hanging of DeGrazia's art.  It's by Delia Figueroa.
A corner depicting his workshop space.

More great room transitions.

I loved this photo.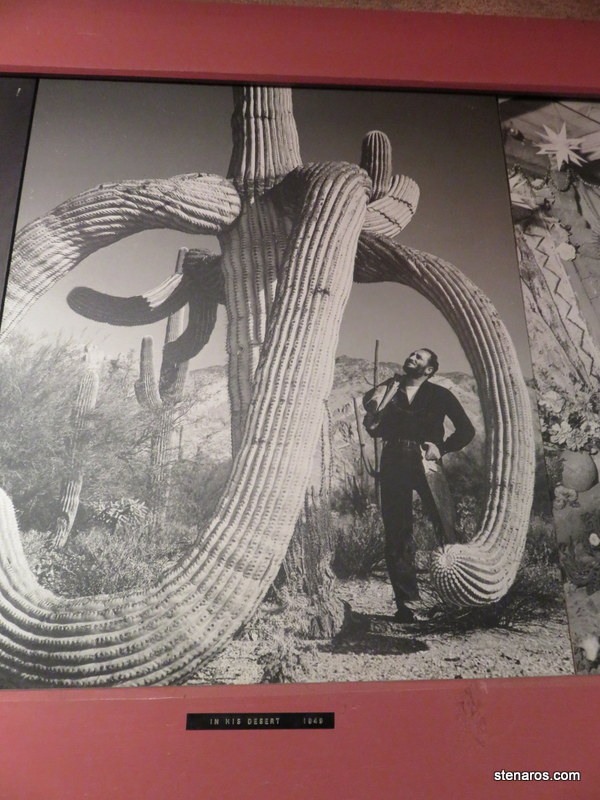 Here's a favorite.  "One Slice" 
After visiting the gallery, we checked out the Mission in the Sun. Here's a fountain we saw along the way.


The mission was built first, following a regional tradition of building a chapel or shrine before the building. It is built in honor of Father Keno.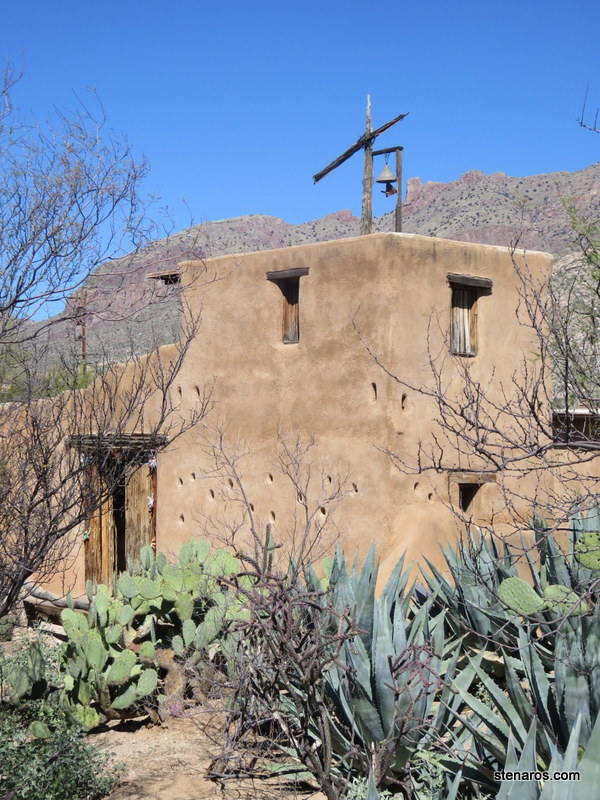 Dedication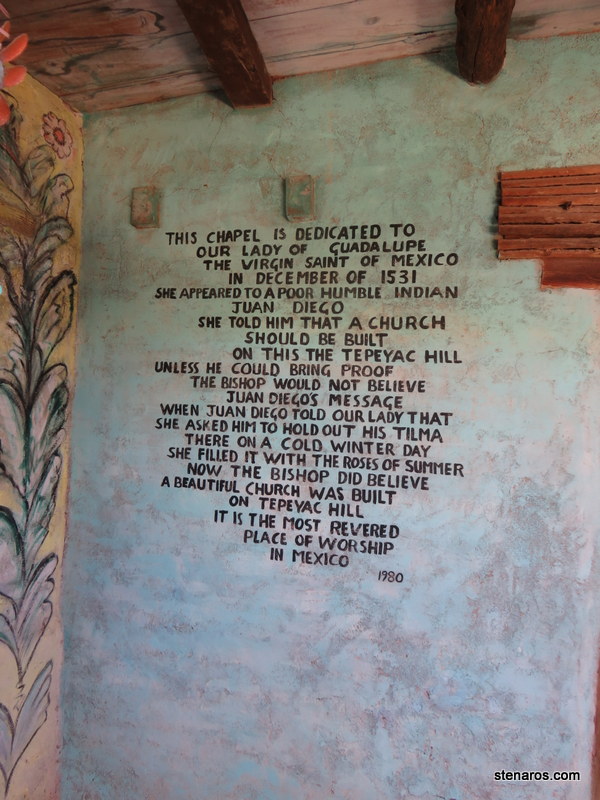 The mission has an open-air roof
I loved this cross
A well-used alter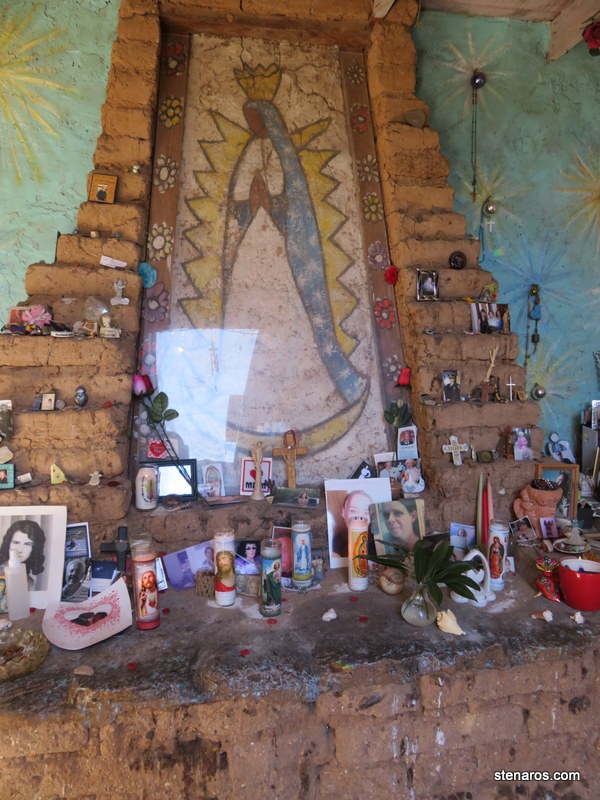 Colored glass
We then visited the artist studio next to the Mission in the Sun.  This is where DeGrazia did his work.  Visiting artists use the space today.  
Also, the gift shop had these very cool Sand Painting Kits.
I was very intrigued by this kit, but not enough to buy one.