For Harry Potter's birthday, the Kennedy School had a celebration. We attended in the afternoon, which was good as there weren't many people around.
We pose with our houses.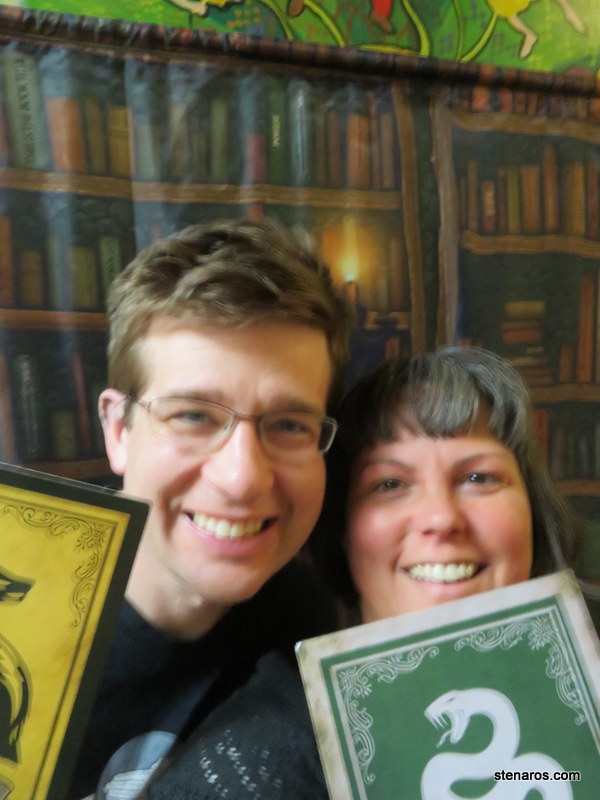 And then someone else took our picture.
Here was another photo backdrop.
They had merchants in Diagon's Alley and a photo scavenger hunt, plus a bunch of riddles posted. There was a prize for the photo hunt. By the time we were done they had given out all 1000 prizes. Which was fine by me and a good testament to what a successful event it had been.
While Matt thought about riddles, I busied myself looking at this photo taken on the steps of the Kennedy school.
I particularly liked this scowling girl, and her cheery companion with the white bow.