Today is the day we get our new heat pump.  Currently, our home is heated by Cadet heaters. I dislike them for a variety of reasons: You have to turn them on and off, there's no set-it-and-forget-it option; They are expensive to run; There's not a lot of control, they go from too cold to too hot.
I've been longing for a ductless mini-split heat pump for years.  And since we're putting a path in the side yard, we decided to have the heat pump installed now. That way, we would know how much space it was taking up before we put in the path.
Here's our before picture: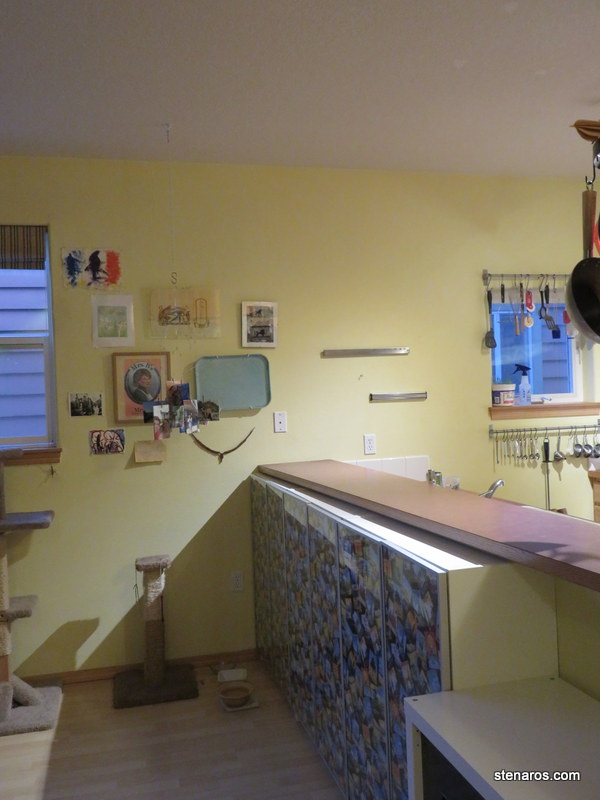 And here's what it looks like after!  That little guy is going to heat our 1000 square foot house much more efficiently than the cadet heaters.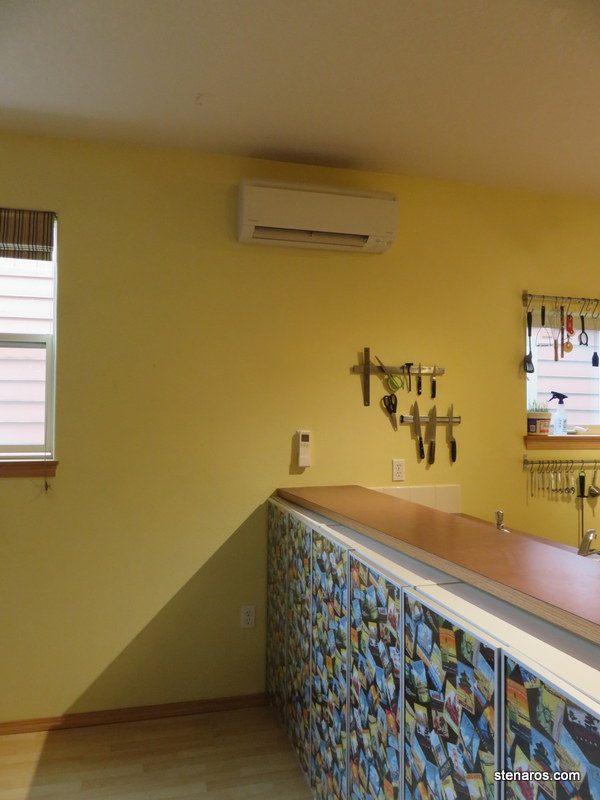 One thing that worked out quite well, is that the remote control–which is used to control the temperature–fits nicely where our phone jack used to be.  We will always know where the remote is, and our unessential phone jack is covered.
Here's what it looks like from outside. 
The electrician had the worst job. We don't have a crawlspace and we don't have an attic, so he had to run the cable to the electrical panel from the outside through the dead space in the kitchen.  Then he had to make a turn and sneak through the closet.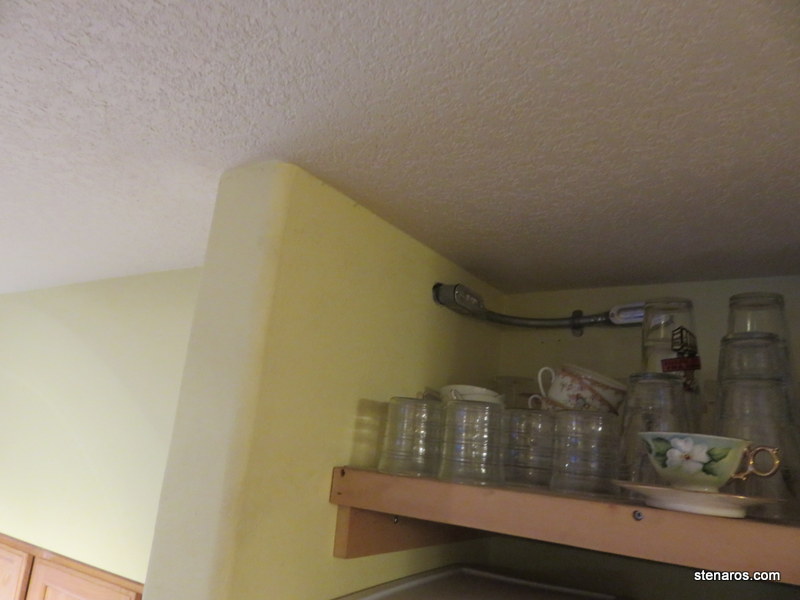 He was a bit sweaty by the end of it, and sadly lamented our lack of crawlspace. 

It's nice to have this project done.  Right now the temperature is such that we don't need the heat pump to work, so we've mostly been using the fan feature.  This is probably the first year of my life–ever–that I've looked forward to colder temperatures.