Here we are at the parking lot at Rowena Crest, with the Columbia River in the background.  I love this picture because it looks like I've got a white stripe in my hair, which has always been a dream of mine.  (I don't actually have a white stripe in my hair.)
Informational sign about the Missoula Floods, a topic which always inspires feelings of panicked boredom.  Even while typing the letters I need to remind myself to breathe deeply.  Geology.  Not for me.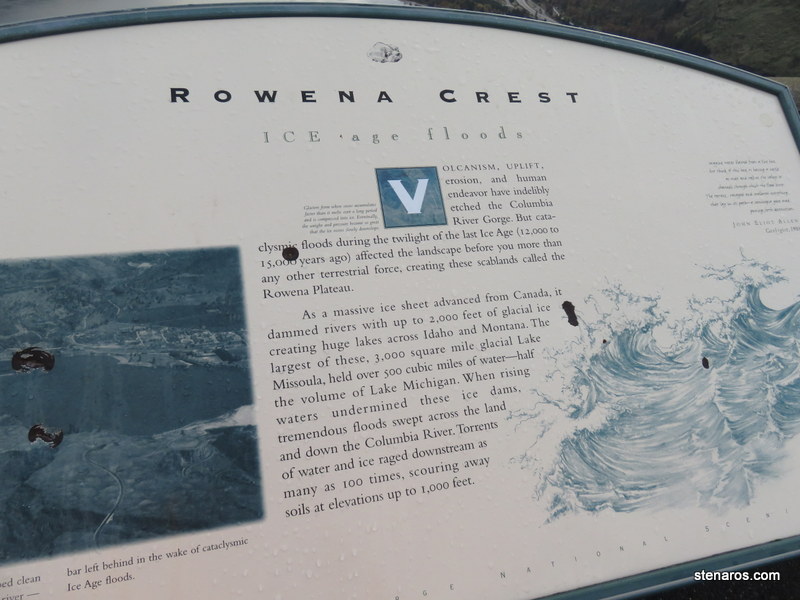 See that peak up there?  That's where we are headed.  We've done this hike before, in 2013.  (Thanks blog, for keeping a record of this stuff.  Comparing the two posts is also fun.)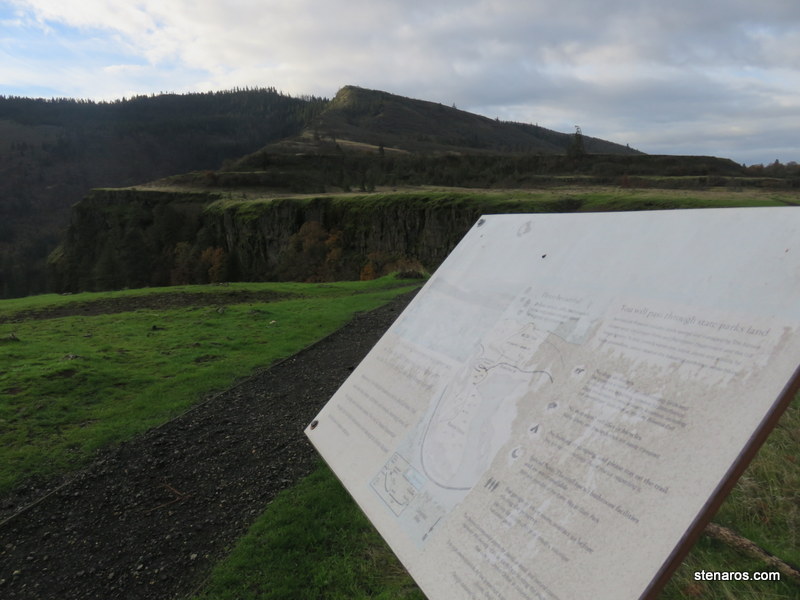 Pretty landscape.
That white car on the right is our car.
Mountains peeking through.  We're at the apex of our hike.

Acorn survivors.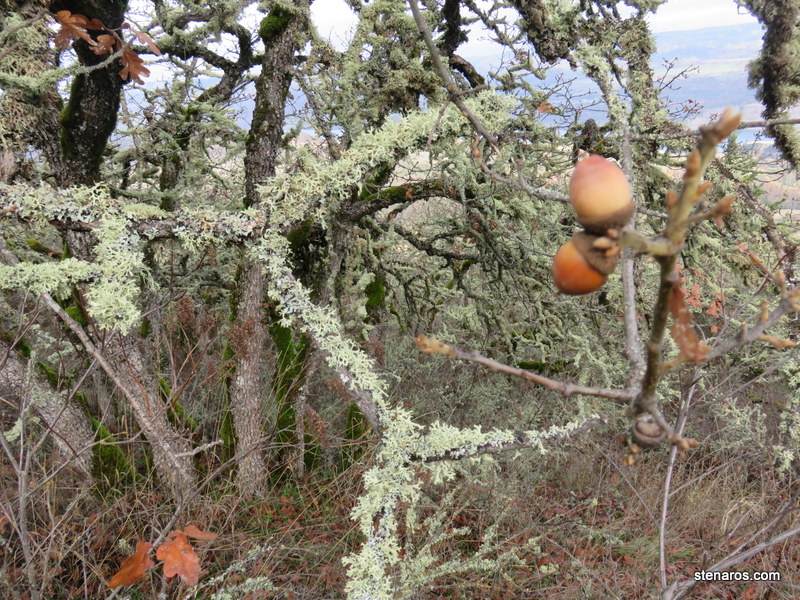 This time, we added the second half of the hike, which took us closer to the river.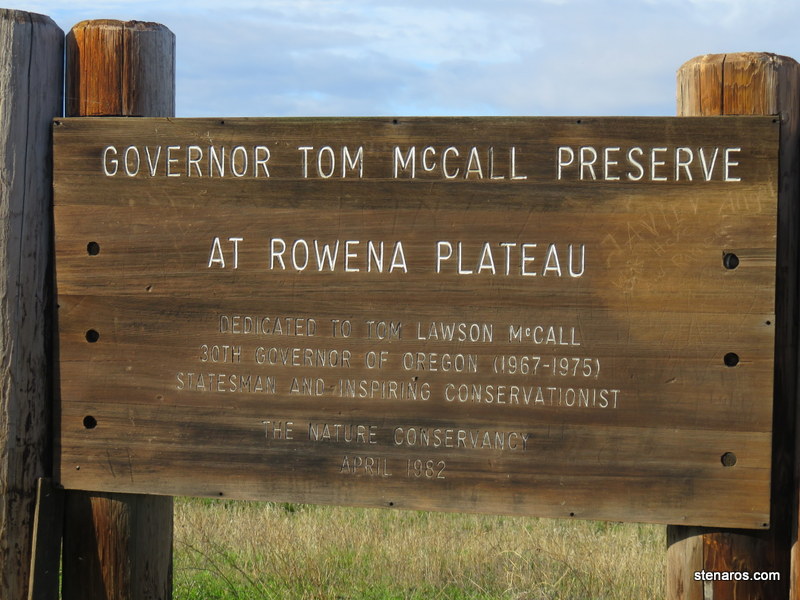 These birds were HUGE!  I took a picture, wondering if they were ravens.  Googling in the interim has told me that there's not really an official line between crows and ravens.  People have also told me ravens are bigger than crows.

Columbia River.
Self portrait.
Nicely tiered landscape.