We haven't been to Tryon Creek in years. I think the last time we were there we got lost, and it was a slog through the rain. But today's hike was fun, and short. You can see Matt holding his mask. We would put them on when we encountered other hikers.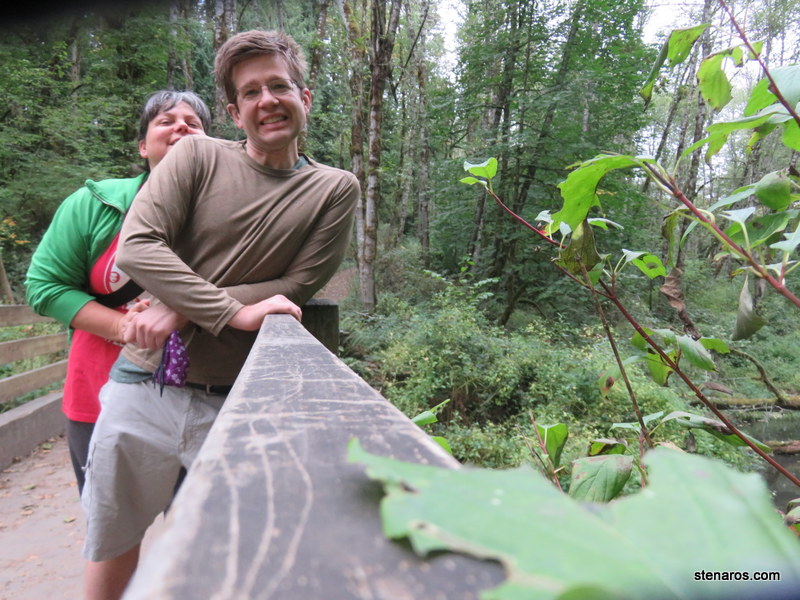 I loved this nurse log.
And! When we were leaving, we ran into a parent from my days at the Emerson School; it was great to catch up.