Because we had a big and very fancy vacation in March, we opted to stay in Portland for our August vacation and go out to eat at the restaurants we've been wanting to try. First up: The Firehouse Restaurant.
I'd heard good things, but even with that background info, the quality of the vegetable sides blew me away. We ordered roasted carrots, fried cauliflower, and a beet salad and all were some of the best sides I'd eaten in a very long time. We ate them right up, as you can see by the empty dishes. The mushroom pizza was also delicious.
It was also a very hot day, but sitting on the patio, we had a very nice breeze.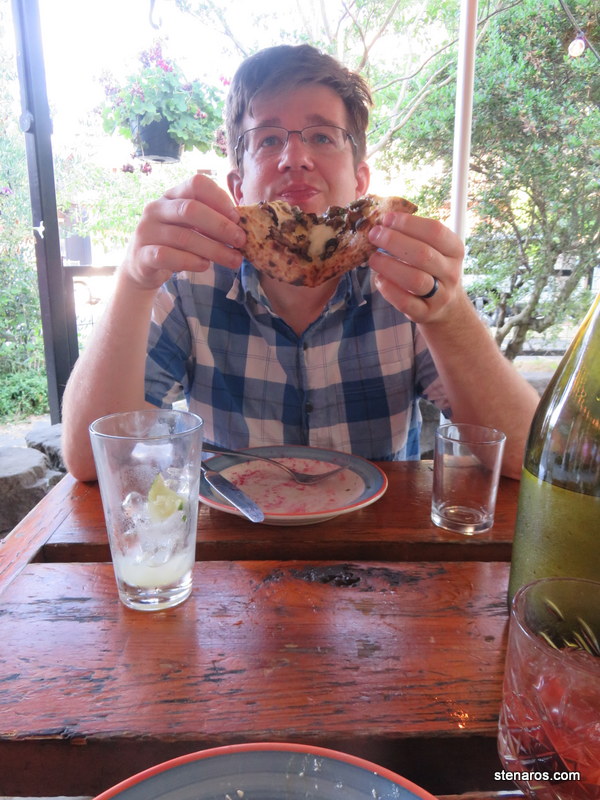 Thanks, Fireside, for getting our vacation off to a great start.