Dude. What the hell is that?
This was the question I didn't ask, but rather took a picture on the sly. Although I didn't have to be that sly because while the mouth and nose are free, the eyes are covered.
The flight attendant wanted answers too.  "I gotta ask." she said eventually.
The guy said it was called the Ostrich and that they were really popular.
"I fly all the time," she said, "and I have never seen anything like that."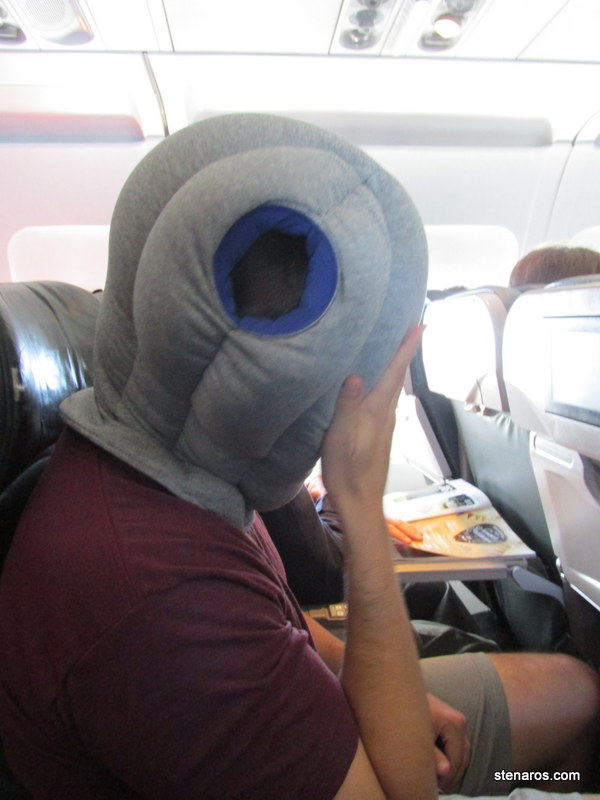 When I got to Minneapolis, I said to Sara and Shawn, "I gotta show you the thing the guy on my flight was wearing.  It was weird."
"What if it was that Ostrich thing in the SkyMall catalog" Sara said. It was! And we both marveled at the craziness.
Since the SkyMall catalog doesn't exist anymore in flight, I've included this link, so you can purchase your own.  But people are going to stare.
This woman spent the entire PDX to DEN flight going over song lyrics.  I assume she was a singer.  She had this "You sing the songs of Taylor Dane" printout that was very interesting to me.  But I can't find an example of it with quick googling.