We cashed in our first round of Cosmic Tripster reward concert tickets to see Mr. Rateliff and his Nightsweats at the Crystal Ballroom.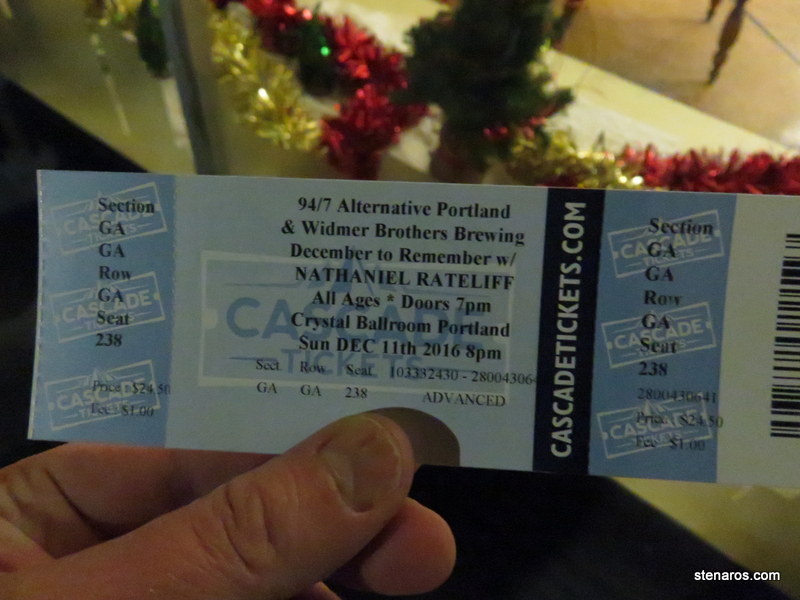 We got there very soon after the doors opened as the mostly empty venue behind us can attest.  (What's with the photobombing couple behind us?  They look like they are quite happy to be talking with each other.)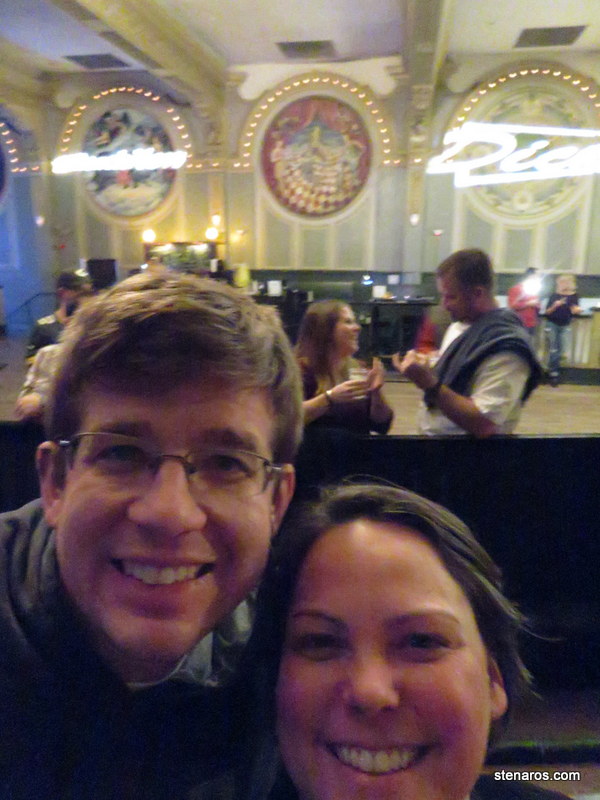 I liked the opening band, the Domestics, Matt thought they were too hipster. Between sets, I had fun watching this guy sell drinks to the crowd at the rail.  The Crystal Ballroom is an all-ages venue.  They segregate the drinkers by dividing the ballroom floor diagonally.  We were on the all-ages side.  It's nice to be near the rail, as you get to watch the all-access traffic flowing back and forth.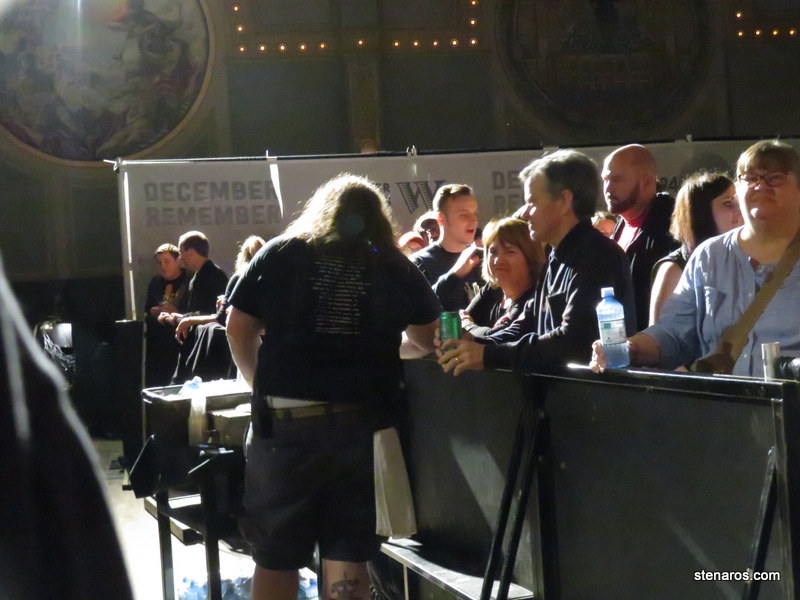 I wonder if this guy every thought he would be the guy with the drink cart between sets?  I wonder who had the brilliant idea to have a drink cart between sets?  This guy struck me as incredibly rock and roll.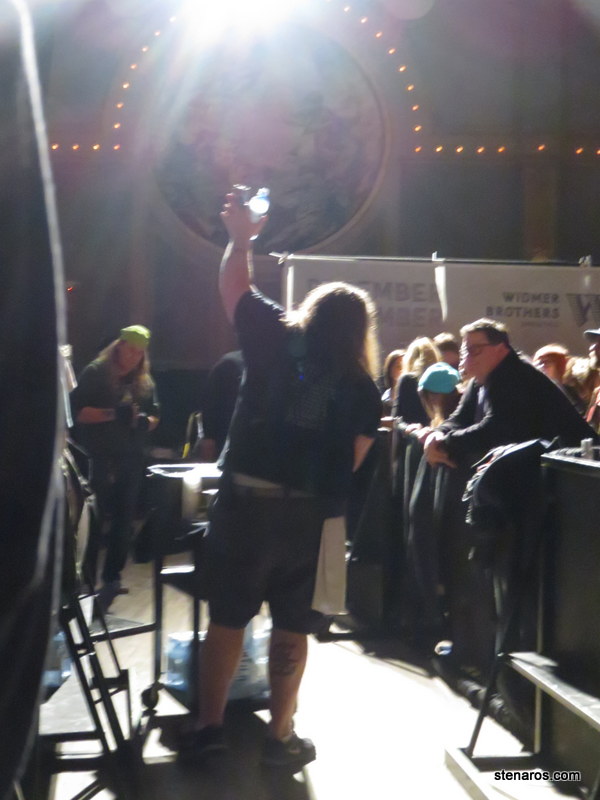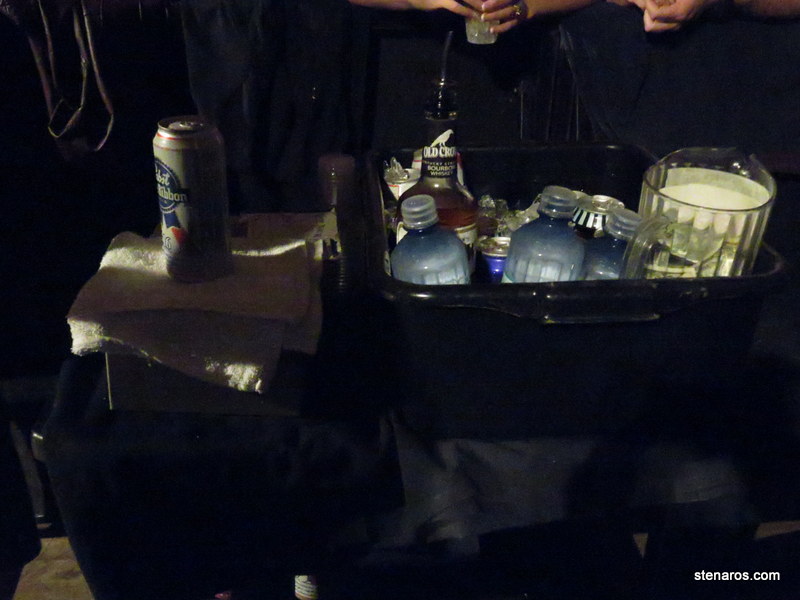 Nathaniel Rateliff
We had a good view of the Nightsweats playing keyboards and the trumpet.  The keyboard guy had great hair for flipping around enthusiastically while singing and playing.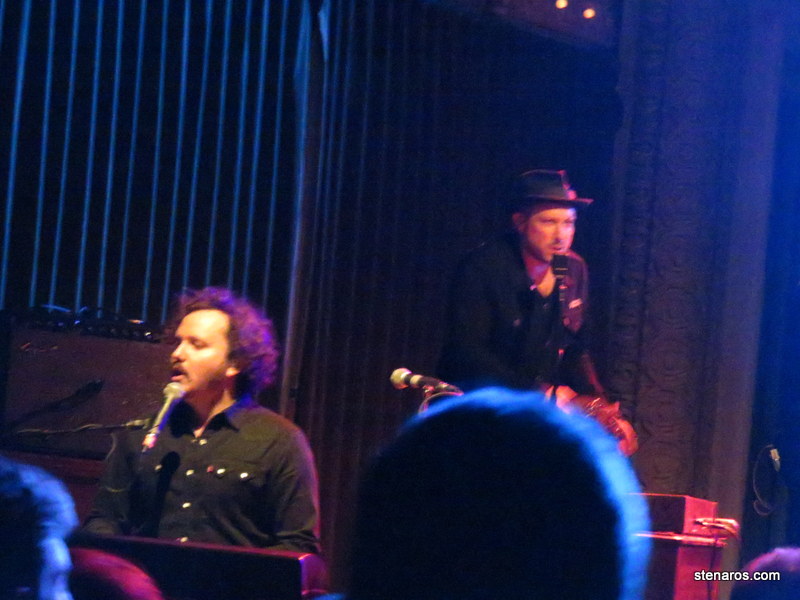 I watched these bouncers a bit too. Earlier in the show one of the security guys (the same guy we saw working the Cosmic Tripster party) took out a guy who was pretty out of it.  I'm always impressed by people who can handle drunk people.
I'm much too old for a show on a school night, but this was fun, regardless.