It was a sad day today, because we got the announcement at work that our colleague Leora Werner, had died. In early October, she had bacterial meningitis, and it caused multiple strokes. She never recovered.
Leora was the director of marketing for FLO Analytics and she was very good at her job. She was also the mother of two children, one of whom hadn't even had his first birthday.
Aside from that, she was also a very kind person who looked for ways to connect with people, including me. I will miss her, and I can't imagine what her family is going through right now.
Leora's office is right across from where I usually sit when I go into work. She's been working remotely since her son was born, and we never crossed paths in the office.
The "Don't complain about the rain!" poster has always been in the background on video calls. I never got around to asking her about it.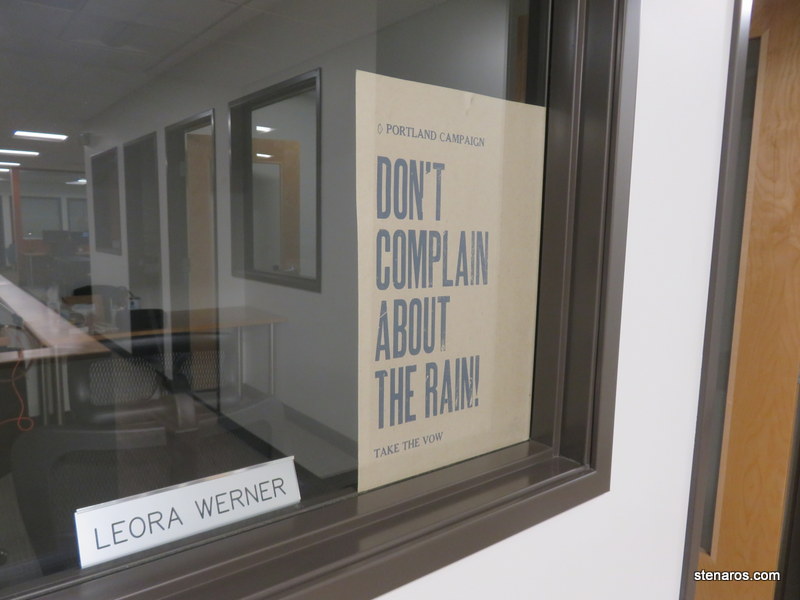 One of my coworkers gathered together a few things she had in her office and made a little alter.