If memory serves, I was headed to Walgreens to return a Redbox DVD.
I like the look of this house, though the appearance of a backhoe has me worried that soon this house will not be. Hopefully they are doing some renovation.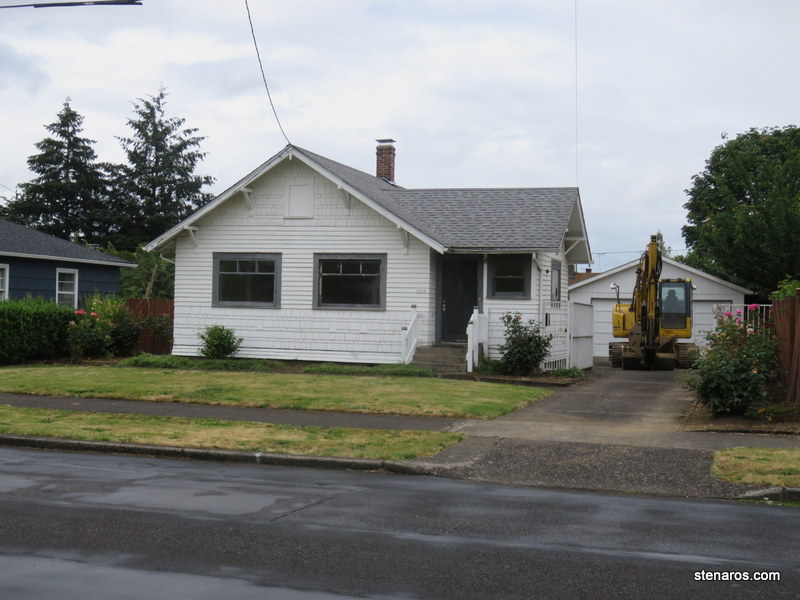 This is a fun message.
Here's a two-part window display. The girl blows hearts that form a rainbow.
To a boy on the other side of the door.
I love a good random art find.