My second shot was early in the morning. This turned out to be a mistake, as I had mild flu symptoms and the copy editing load at work was heavy and also one of the copy editors called in sick. So I was shivering and miserable while copy editing. Still, it's better than not getting a second dose.
As you can see, I was one of those 15,249 Pfizer vaccine doses.
Here are my various things acquired on this day. The woman who gave me my shot was a bit distracted. Among other things, she asked me what color bandage I wanted and then after I said orange, gave me the yellow.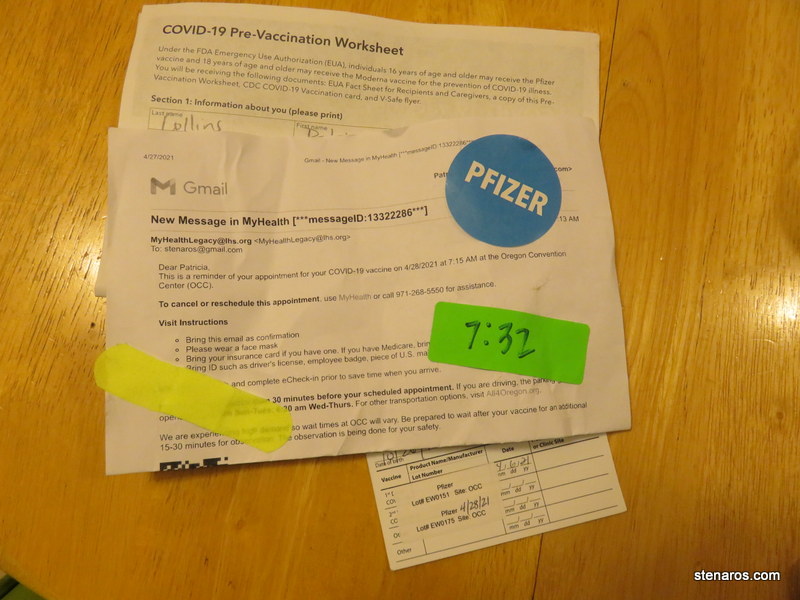 As it was before, I enjoyed the efficient process at the convention center.