It was a good year for Italian plums, and also plum tomatoes.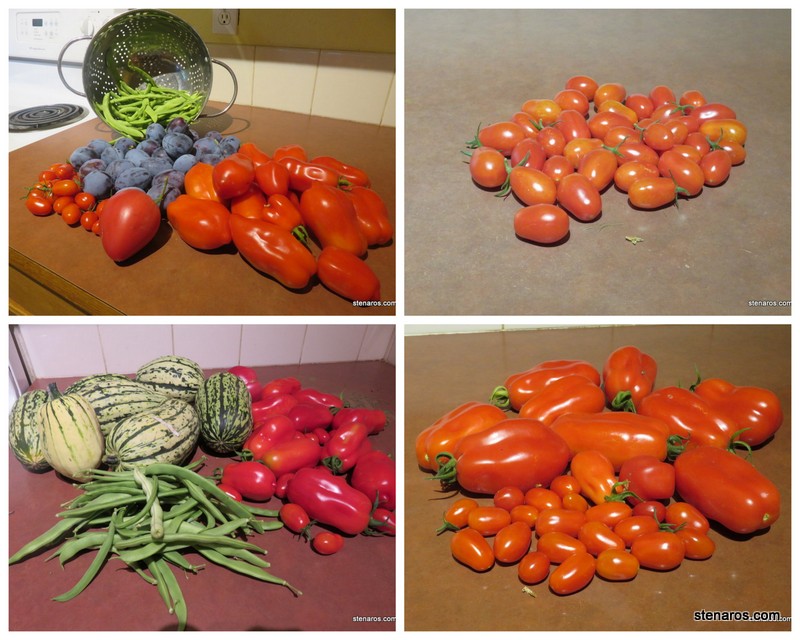 You can also see the green beans that matured a bit too much, and the six acorn squash I harvested.
Growing vegetables tends to leave me in awe of the food production system. Even though I have problems with a lot of aspects of it, man, are they good at getting food to the grocery stores.