For a few years now, I've been wondering how to get to that park I can see when I drive east on Columbia Boulevard. I finally google mapped it and found it was called Thomas Cully Park. Matt and I went to check it out.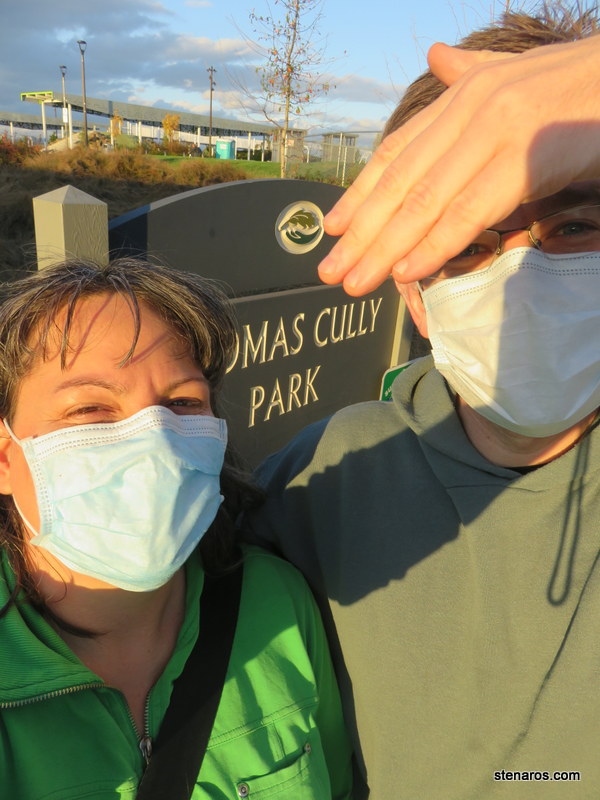 I'm a big fan of this park. It has a great vantage point and lets you see a lot of sky.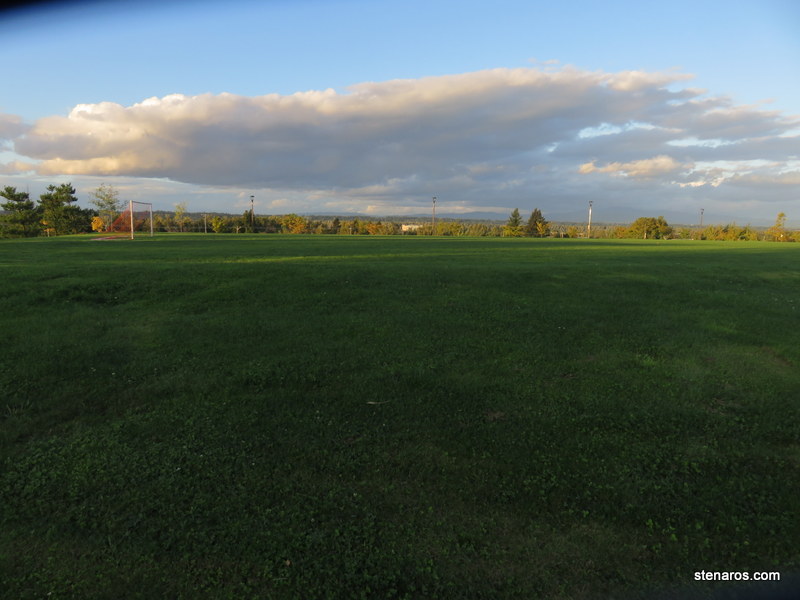 It also has some fun design features like this Native Gathering Garden. You can read about these features here.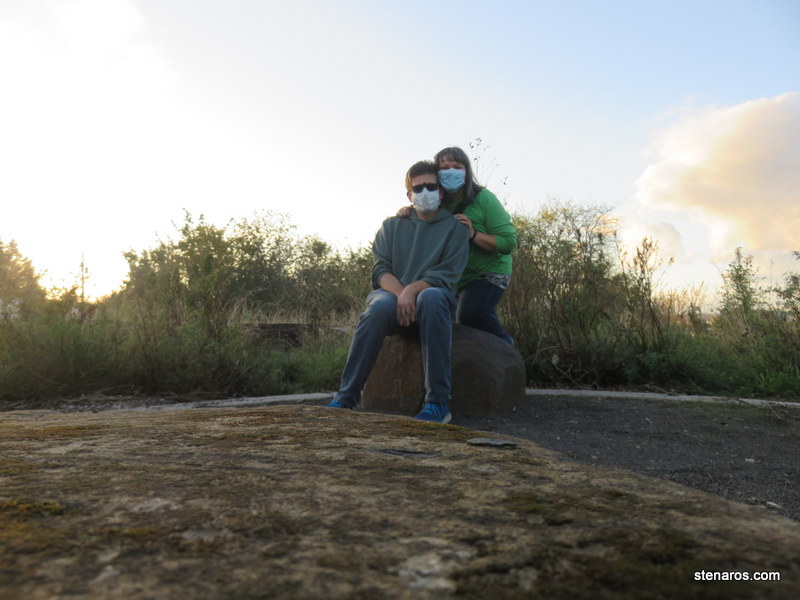 It also has a fun fitness path surrounding the athletic fields. We partook.
And so much sky!
Sky like I don't usually see in Portland.
Cully park was a win in our book.