There's a lot going on on this postcard! It's a map from a mural to a store (or vice versa). It's a picture of the mural at the end of the walking tour. It's pictures of iconic Eureka buildings.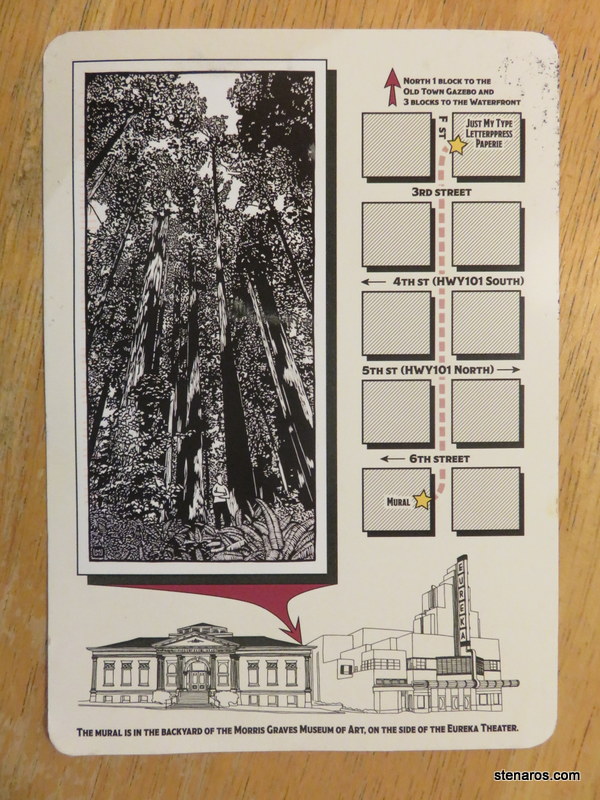 Sara reports that it's a wonderful walk and that she saw the artist paint parts of the mural.
Sara also is excited about her upcoming visit to Portland made possible by flights to Coeur d'Alene being cheaper from Portland than from Arcata.