The back of the postcard says: California's rugged North Coast.
Sara adds: Where? Not sure. It's a big coast.
I checked the website listed on the back, but it's no longer functional.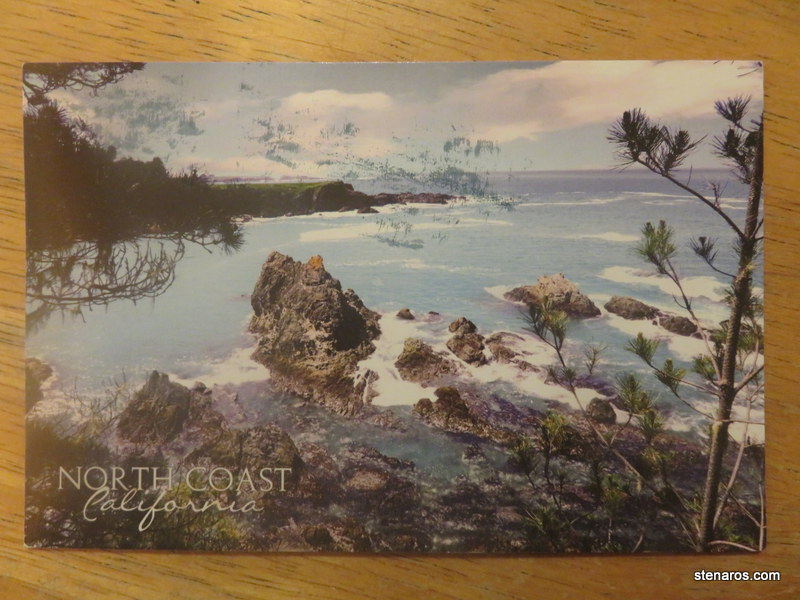 Sara reports that she is getting her task goals ready/laid out and that she gets to go back to her office today.