1/2 and 2/2 arrived on the same day!
This first postcard comes from, you guessed it, the town of Ferndale, the Victorian City, where Sara and Shawn spent the day with Shawn's parents. They enjoyed strolling in the quaint downtown.
Apparently also Ferndale is the home of Guy Fieri, American restaurateur, author, and an Emmy Award winning television presenter. He went to high school in the town and had his first restaurant job here.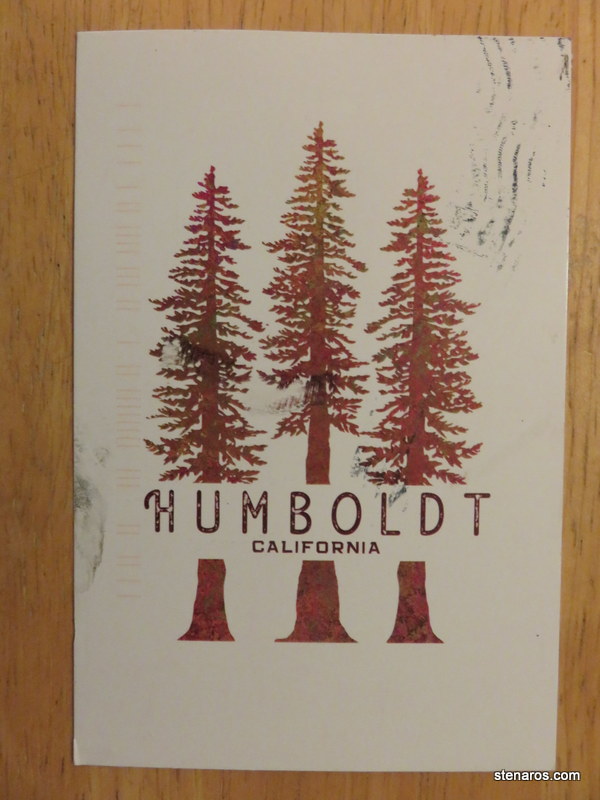 We missed out on Ferdale, opting instead for the county fair. But I look forward to catching up with her charms.