This postcard opens with "What do you think? When was this taken?"
Look at those white shorts and that hair! I agree with Sara's call that this picture is from the 90s. She reports that everyone they've seen on the cable cars has had their phones out and on.
This next postcard is from the same day. It's a very classic postcard message of what they were up to.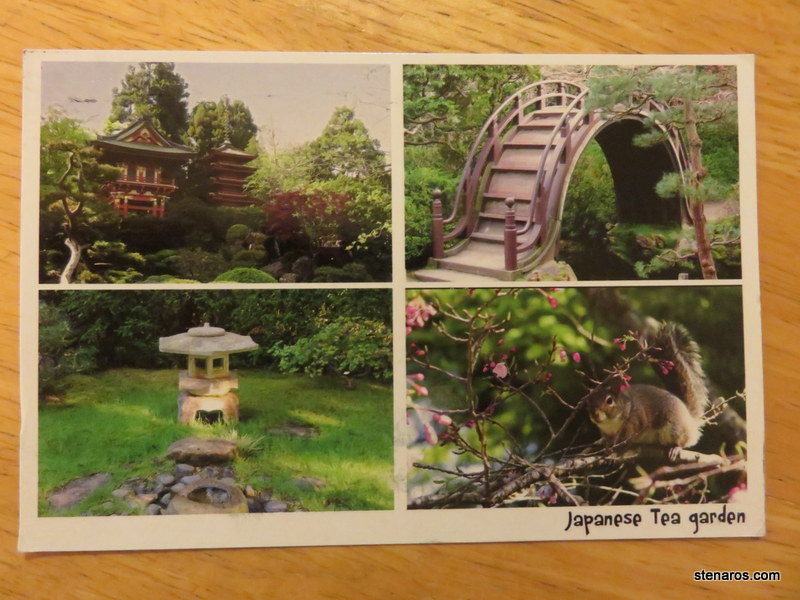 It sounds like a fun day of wandering, especially the de Young Sculpture garden.
But more importantly, this postcard marks the transition from postcard stamps being shells. Sara and I have both hated the shells and they seem to have been holding on as the postcard stamp for a much longer time than previous choices. Now we are into the tropical fish!
I'm not sure, but she may have bought a roll of 100 postcard stamps just to avoid another round of shells.