The surprise snow, brought a not-so-suprise snow day.  (We don't do snow in Portland, and we certainly don't do ice on top of snow.)
Ice and snow on the front porch.
My street was looking okay, but the side streets were icier.
Melting ice and snow in on my doormat.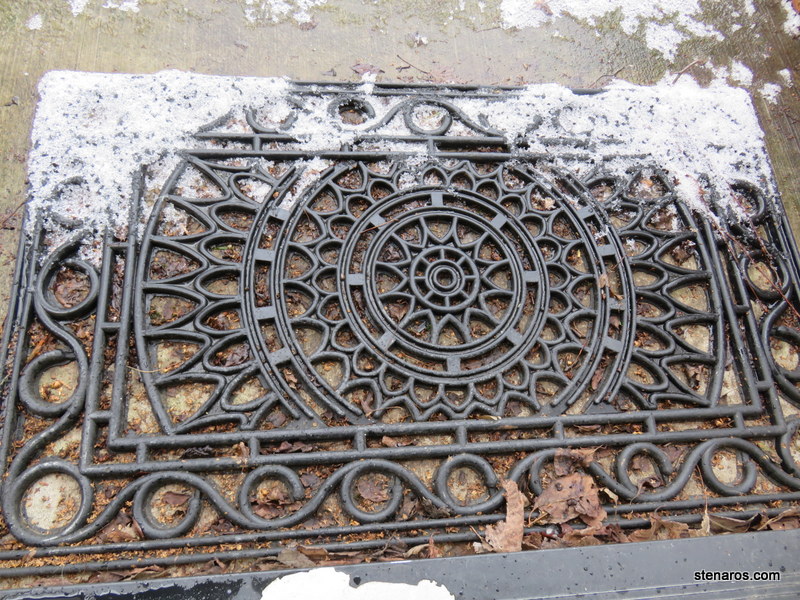 We started the next day with a 2-hour delay, which was converted to a second snow day by 7:30am.  Two snow days!  What a gift!