It was a sunny day–the first in a long time. There wasn't much to do at work and the Laurelhurst announced that they were changing from a second-run to a first-run theater. My friend S. North and I made plans to see one last movie for $3.00. And I decided to walk from work to the theater.
This is a well-trod route for me, but here are some fun things I saw:
I've recently learned that the reason this building and the Hippo Hardware building (see below) have arcades, is that they were built before Burnside was widened. When it was, the ground floors were pulled back to make an arcade.


You can see the transition a little more clearly in this picture.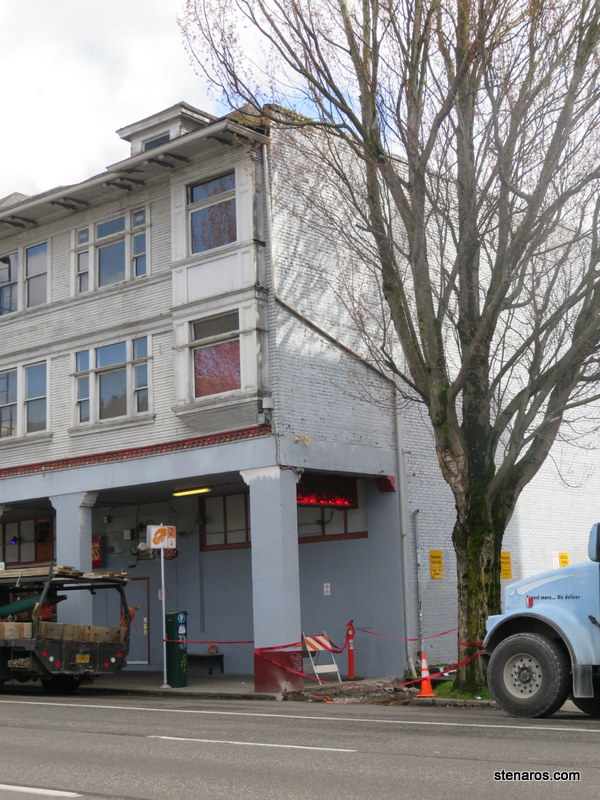 Here's the Hippo Hardware building which has the same feature. This building will be torn down in 2–5 years. Hippo Hardware says their landlord has been awesome for 26 years and continues to be awesome (thus, the long lead time), but that something else will be built here so they will most likely move. Ironically, I rarely walk on this side of Burnside. But construction of a building (probably a building that will look much like the one that will replace the Hippo Hardware building) made me cross the street. Upside?  I got some pictures I wouldn't have normally taken.


Closer to the Laurelhurst Theater, I noticed that the building of Burnside 26 has infringed on the sign of the now-defunct Chinese Restaurant.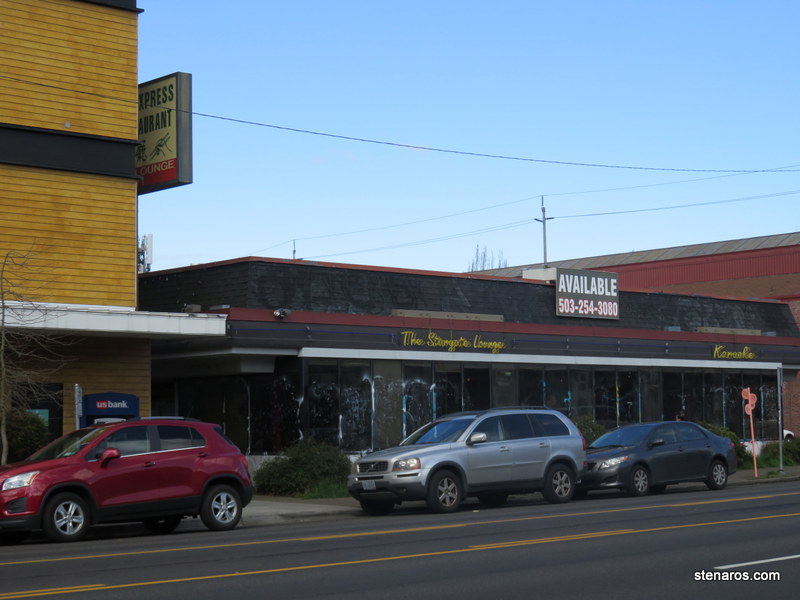 I'm not sure how building code allowed that to happen. I'm also impressed the construction people didn't knock holes in it.