The block which houses my bank is soon to be redeveloped.  I saw the sign a few weeks ago.  The new building will be the same old same old: mixed use with retail on the bottom, five floors of offices, five floors of apartments.  We know the drill.  You can see a photo here and also read about the building being the first high-rise in North America to be made of cross-laminated timber.  More photos here.  The second set of photos bug me because I can't orient myself in space.
I was surprised to see how quickly they were starting.  This is not where my bank is, but is the structure on the other end of the block.  It was an antique store for several years, and of late it has been empty.  It was one story, painted an unattractive color I suddenly can't recall, and no one will miss this building.  
Here's my bank.  I asked the teller and she said they would be relocated during construction and then the plan is to come back to the same location.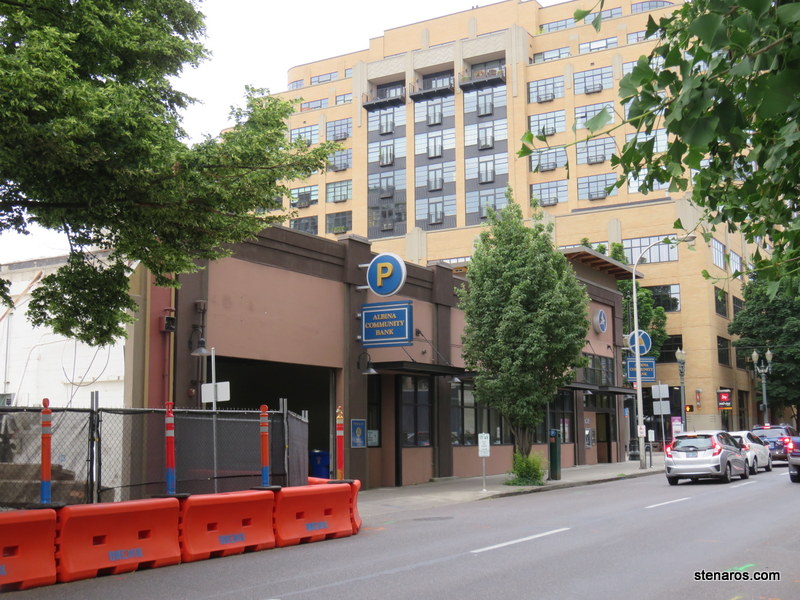 From the corner.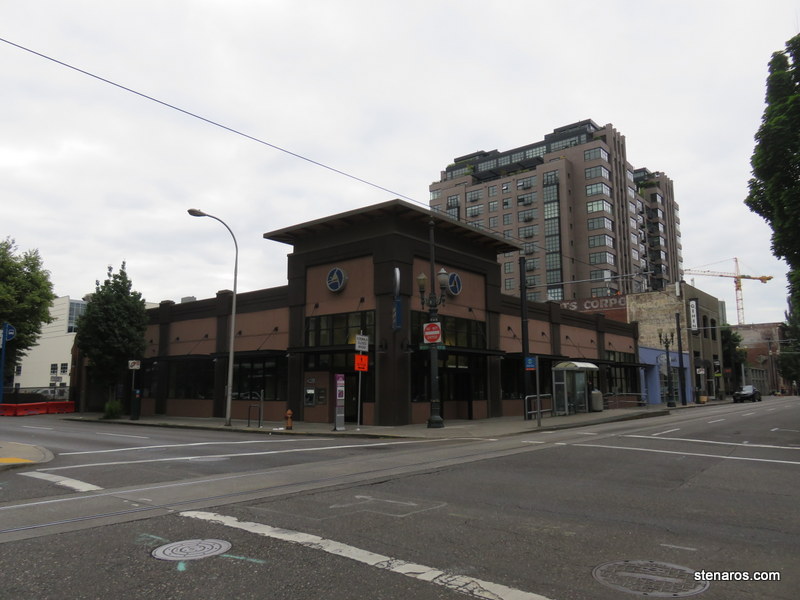 I also can't tell from the photo just how much of the block they are taking.  So here's the rest of the block face.  I'm guessing the colorful building housing LexiDog will go.
I'm not sure if this building will survive or not.  I'm hoping so.  It's got good lines.
It seems that corner will be very dark, what with the new 12-story building, the condo across the street with the red parts and the condo building across the other street that is yellow brick. That's three tall building on one corner. We shall see, though.