Let's look at some fun things to purchase at the fair.
An interesting insurance requirement, which I assume has to do with child trafficking or pornography, or something along those lines.
I also enjoy the sign added to bring our attention to the steampunk possibilities, as well as the display of the woman with very large breasts.  (Note that my enjoyment for the second is in its obviousness.)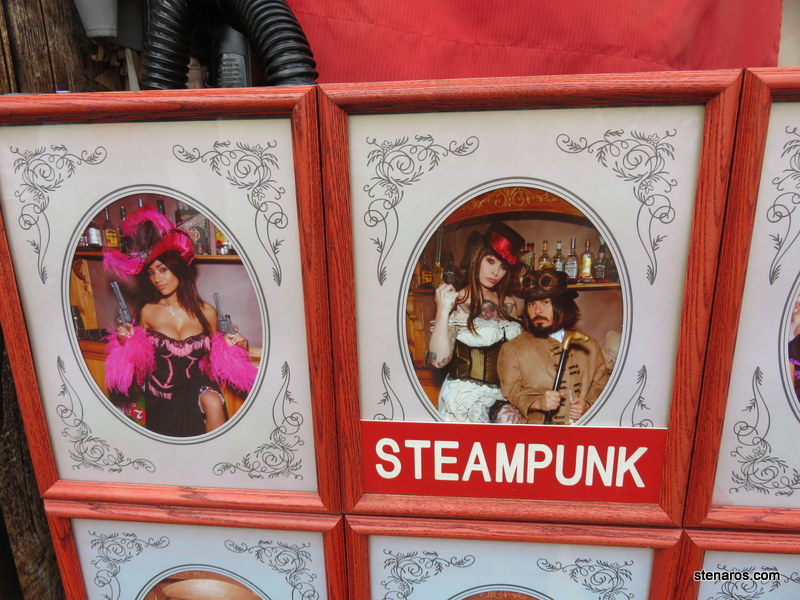 You are missing something for your wrist, aren't you?  This shop can help you.
These dogs walk forward and also perhaps bark.
No need to cover up your angel wings.  Here they are in rhinestone hoodie, with or without pink corset laces.
The food at this fair was sub-par. There were no churches selling specialty things, no Jobs Daughters selling baked potatoes.  We ended up with generic Yakisoba, made more fun by watching the X-Treme Air Dogs.  In the background you can see the fairlift.
Later, we got stuff at the Dairywomen's booth.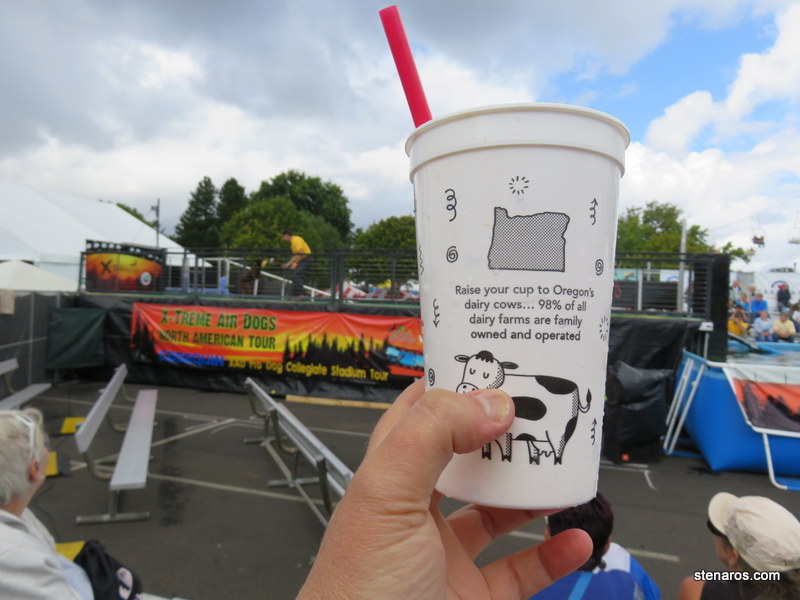 Matt poses with a certain presidential candidate.  He didn't want to get too close.
I know you needed a telescopic flagpole.  This is your place.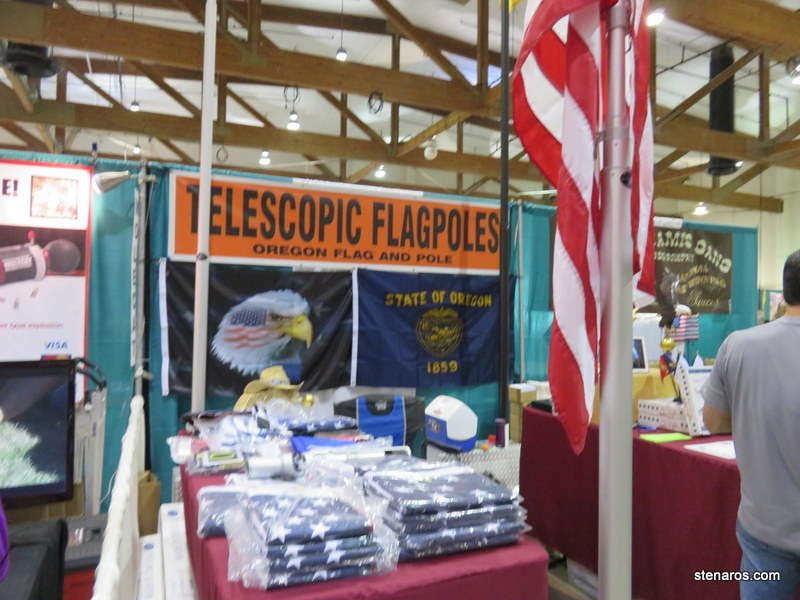 I wouldn't have though the OR DOJ would have a booth at the fair, but here they were.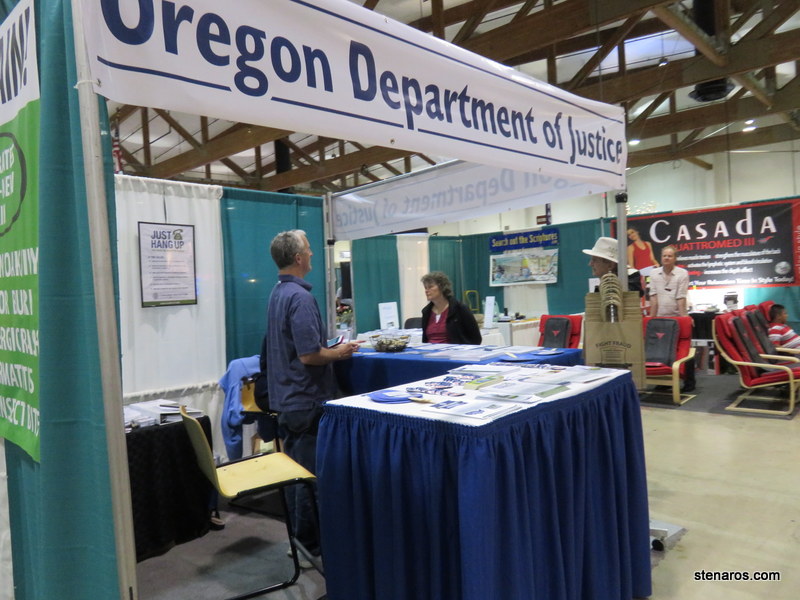 The fair is very cannabis-friendly, including this booth and there was a category of home-grown strains.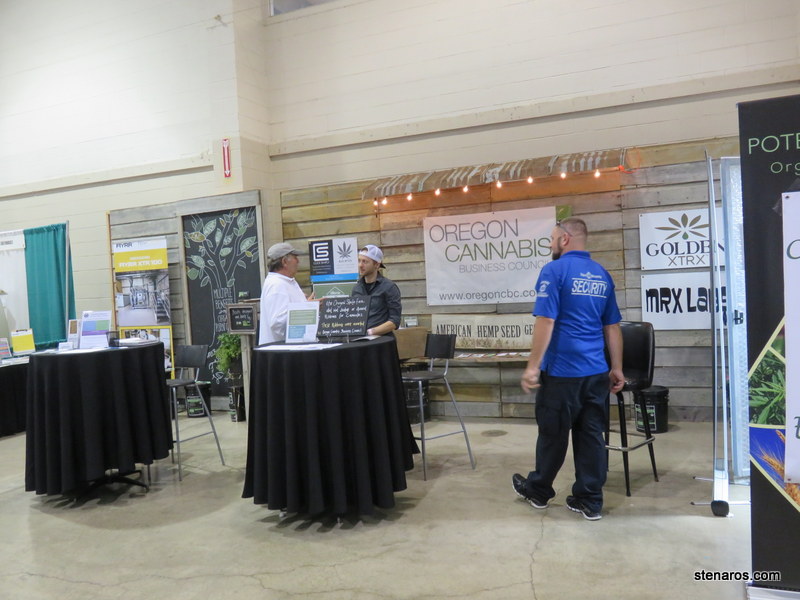 For the serious quilter in your life.
Same booth, a version of the Cinderella dress.
Why spend your time embroidering, when this machine can do it for you?
It's Mr. Statue!  He's usually in downtown Portland, but he made an appearance at the fair.