We saw fun shows at the fair this year.
First up, Hypnotist Mark Yuzuik, who seemed to greatly enjoy hypnotizing people.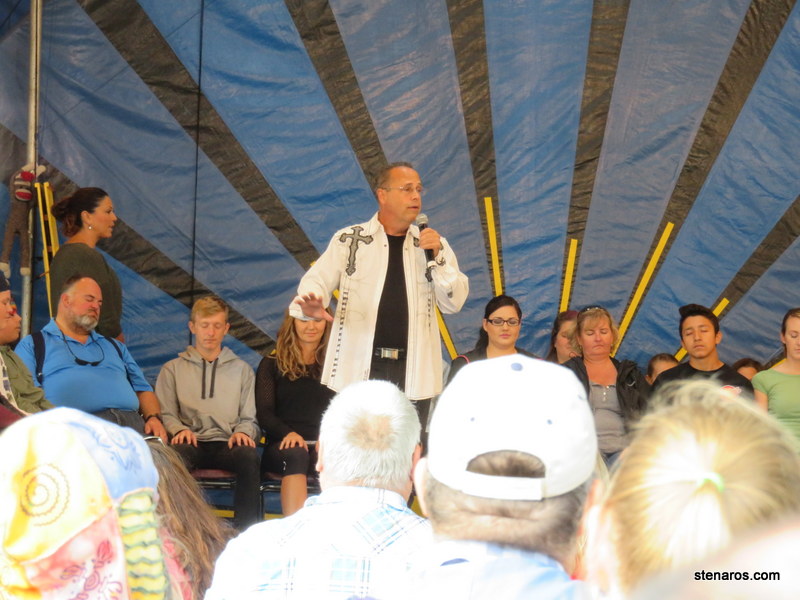 I enjoyed his jacket.  Both the white color and the cross reminded me of mid-80s fashion in the best way.
He had some good bits.  One of them was for the two women, who, when they put on their sunglasses, could see him naked.  Something both of them found very funny.
Another one: he's the mean substitute and the participants are his students.  Every time he turns his back, they make their meanest face.  This is my favorite photo, because it also captures Yolanda Martinez, his wife and assistant, laughing.  Also, it was interesting to read about Mark & Yolanda on their website.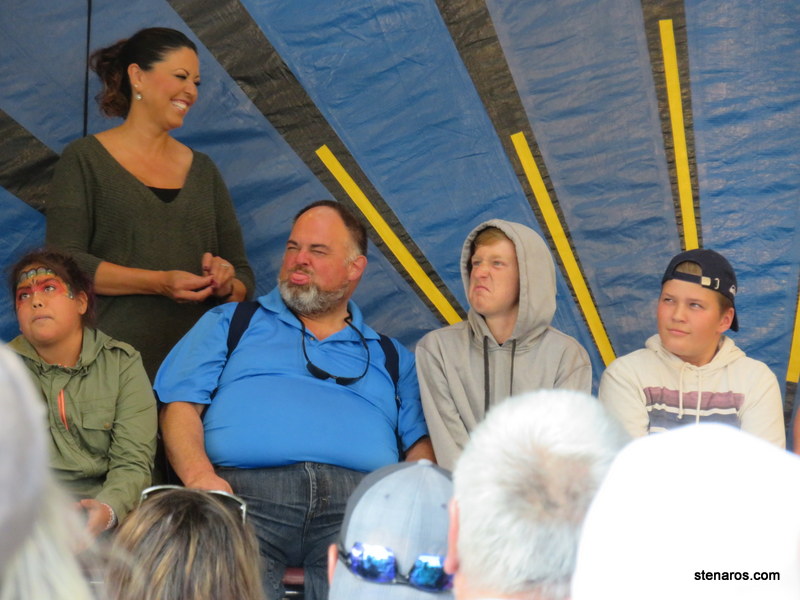 We overheard the Jest In Time Circus and had no plans to go, as what we could hear was in a very high register.  But the two performers hung out after the show  to sell clown noses and to take pictures with the kids.  It was fun to watch them interact with the children.
In this picture they got the kids all set up and smiled for the picture.  At that point, it became apparent that there was no parent present to take the picture.  So I did, and the boys ran off happy. I'm not sure where there parents were.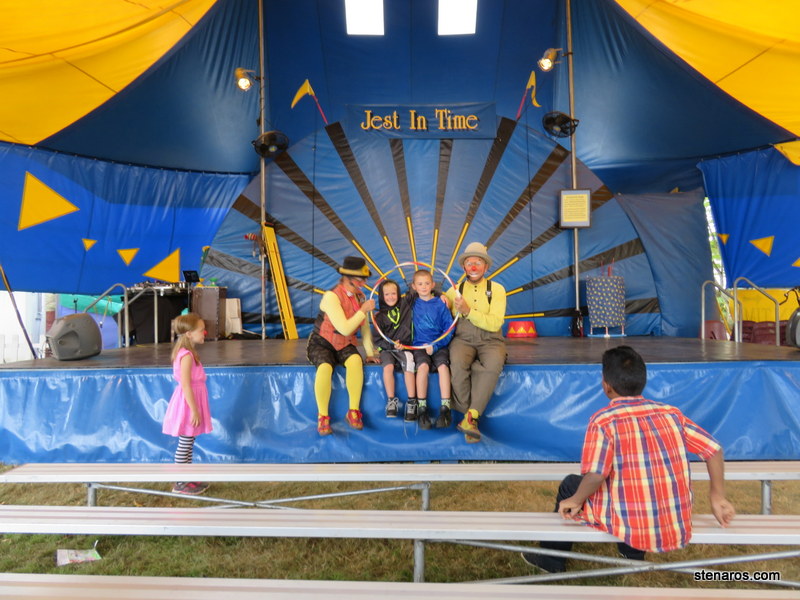 And then came our favorite performers: Powerhouse Percussive Dance.  They combined innovative tap, precision clogging and explosive stomp into one performance.  They were very fun to watch and hard to get good pictures of because of all the movement.
There was an audience participation portion where someone came on stage and clogged.  Due to the magic of something I have now forgotten, the child sounded amazing!
At the end, all the children who wanted to go to come on stage to try some clogging.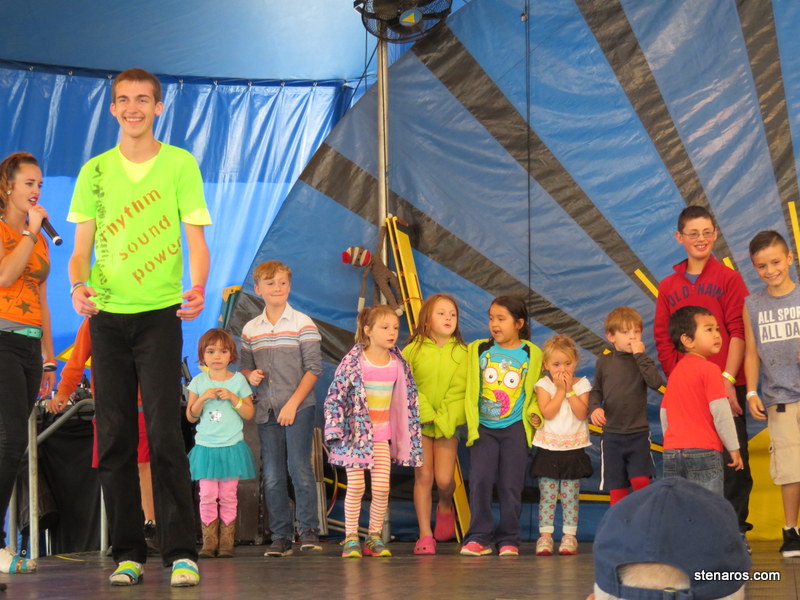 In retrospect, I wish I had taken more pictures of their shoes which were gloriously beat up in a way that four 30 minutes shows per day all summer will do.
One of the takeaways from the fair this year was seeing all the microcosms of society I know nothing about.  You can make your living hypnotizing people, clowning, or clogging.  Did you know that all of the Powerhouse group were national champions?  No, because you didn't know clogging had a national championship.
So thanks, Oregon State Fair, for bringing all of us together.