Now let's see what kinds of things people made for the fair.
Cake decorating is going through a phase of fondant-everything.  Fondant is not my favorite thing, but it was fun to see what creative things people are doing with the fondant.
Maybe you need a high-heeled shoe cake?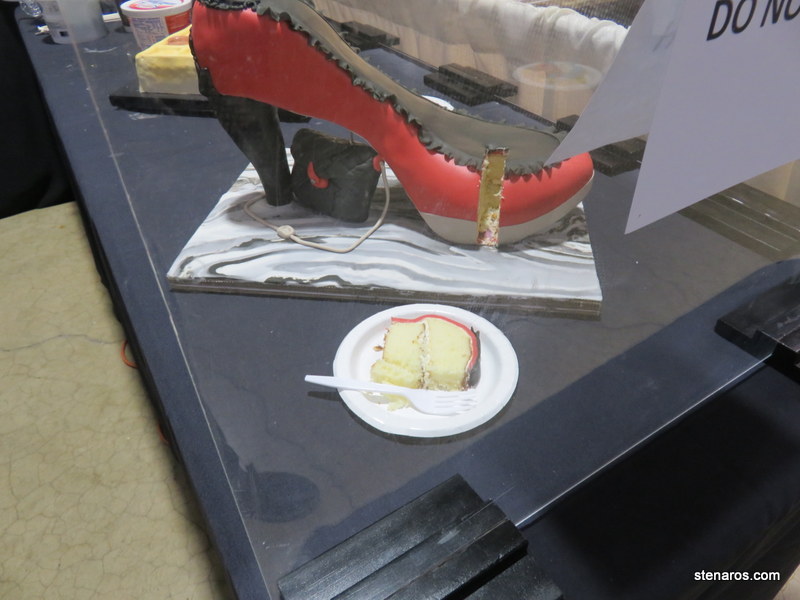 Or perhaps a Fair-themed cake?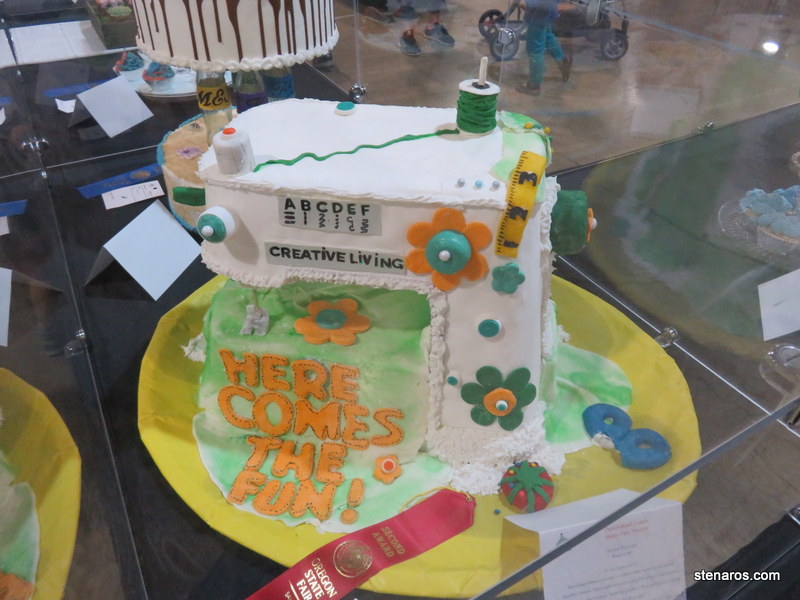 As usual, I enjoyed reading the judges comments in the table decorating contest.
Let's go on a quilting spectacular.  Because there were a lot of good quilts.
I like the colors, and the many patterns contained in one quilt.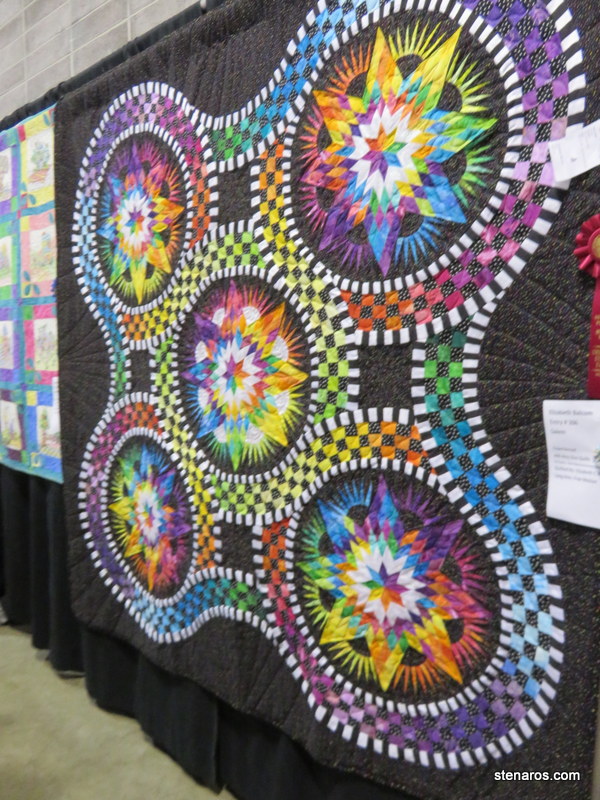 T-shirt quilt!  Maybe when I get my t-shirt quilt done (in approximately 10-15 years) I will enter it in the fair.
These people, (Matt included) were all taking a picture of a quilt, because you needed to look at the picture to see the person the quilt depicted.
It's Nick Offerman, that guy from the TV show Parks & Recreation.  I'm interested in why someone would go to all this trouble, but there must be a backstory.  Also, the quilt in the background is also a winner!  Great colors!
Another fun quilt.  Amazing quilting and really good skulls.
A 9/11 quilt done in understated colors.
Nice use of black and white.
Impressively swirly.
Similar swirly.
We watched the Art of Cake Decorating on the creative living stage.  Not for long though.  She was sculpting with fondant. Impressive, but not good to eat.  That bust of a woman sitting on the table is actually a cake she made.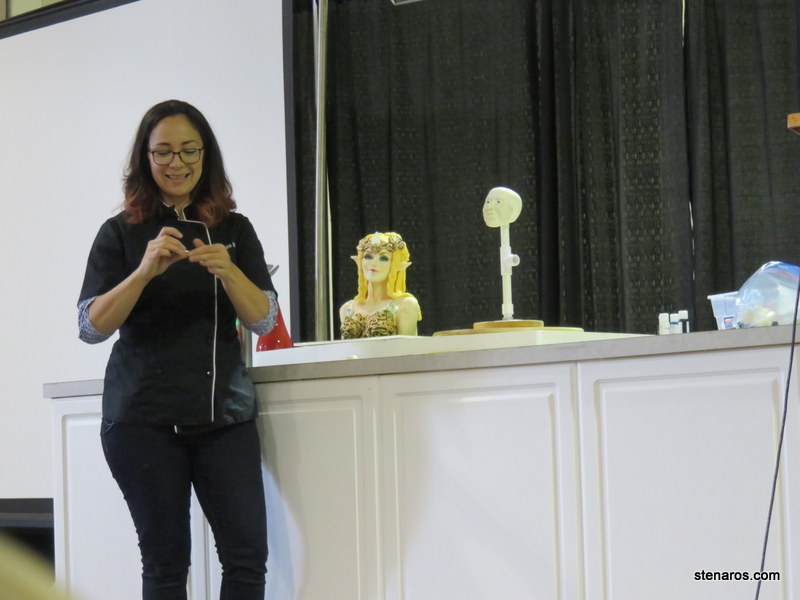 I enjoyed looking at this collection of tiny felted objects.
This next item was the most memorable thing at the fair this year.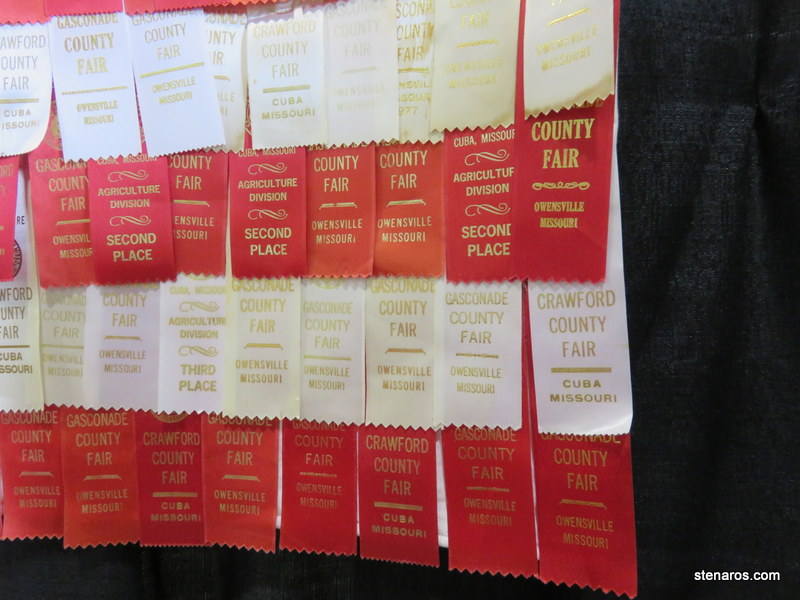 Nice embroidery quilt.
Here were ladies partaking in a variety of work.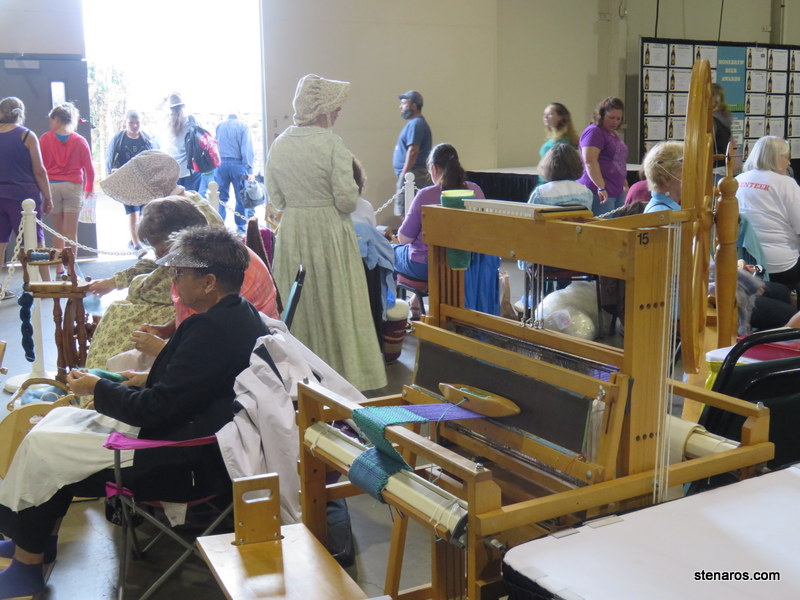 Some really amazing crochet.
I loved this Steampunk outfit.
Those pleats!  So much pressing!
I also was a fan of this dress that was made to wear to her daughter's wedding.  (Not enough to take a full-length picture of it, though. Sorry.)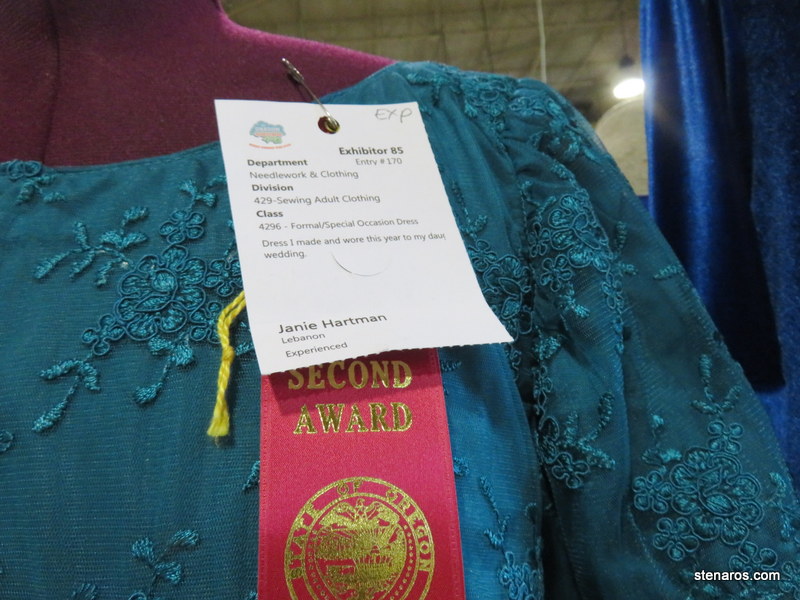 Winning vegetables.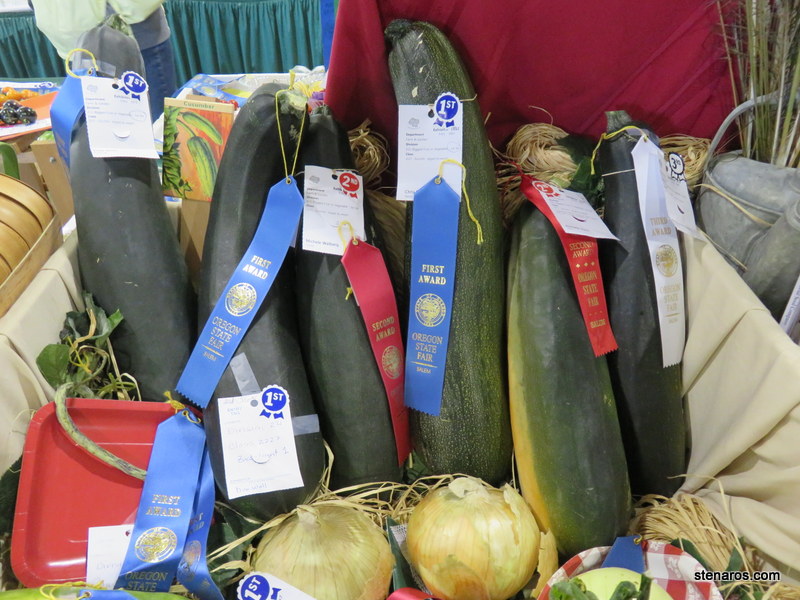 One thing I enjoy about the Oregon State Fair is that they have puzzles to solve.  People of all ages were trying their hand.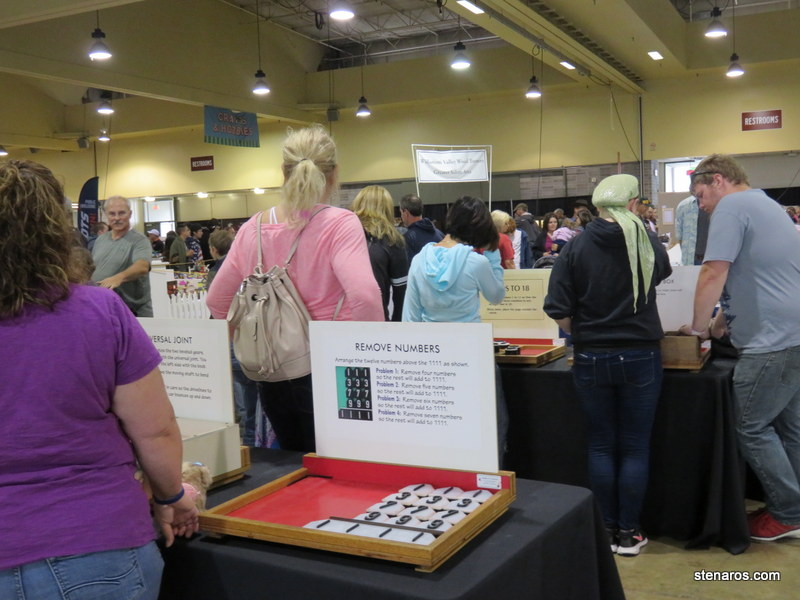 The fair is a good place to show off your license plate collection.
There were a lot of Legos for people to build with.  I love that woman in the purple shirt who seems to be tired of waiting around at the Lego table.
There were also many Legos on display.
As a counterpart to the handwork women, we have the wood turners.
Quite lovely dollhouse.
I was intrigued and repelled by this US flag made out of Army men by a youth. I guess that makes it art.