Friend Laurie has a father who has Parkinson's and she and her family walk every year. Matt and I have walked before, and I walked this year. Our previous walk was very rainy and at Willamette Park. This walk was sunny and warm and took place downtown, so I could easily take the Max. It was great!
There was a band playing while we were assembling, but when it was time to walk, the band took a break and music from a phone got us started.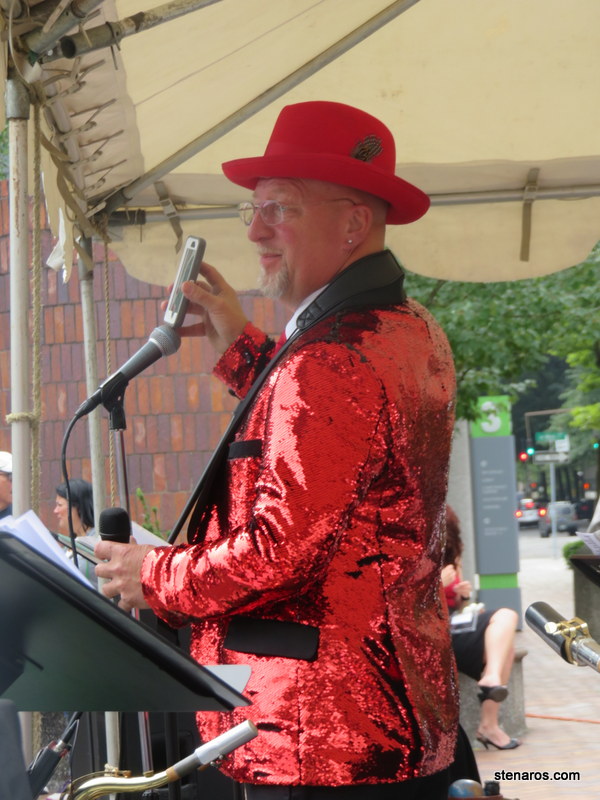 Laurie makes great decorations and accessories. This year cute hats were added. Here we are, post walk, with Roger himself at the table.