What if we watched all of the Firefly episodes plus Serenity in one day?  As the person posing the question was the person who put together watching all three extended versions of Lord of the Rings in one day, this marathon came to pass.
And since the other half of this plan was one of the people who planned Laurie's 40th birthday party in Italy, this was an event.
I did not start at the beginning of the party, due to volunteer commitments.  Instead, I arrived at 12:15 during the half-hour lunch break to this amazing spread.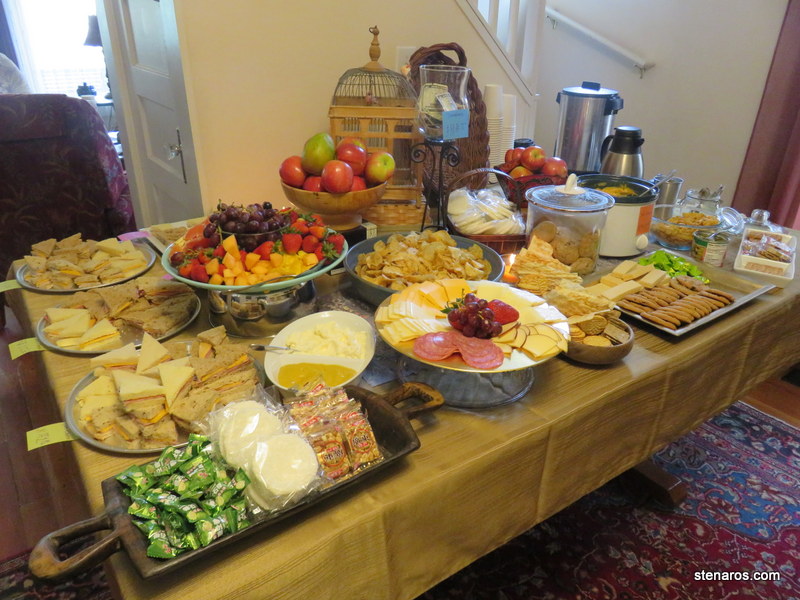 The Hot Cheese was good, especially paired with Frito's

Fancy sandwiches, labeled in both English and Chinese.  And this lunch spread was just the beginning.  There was a food prop/bonus to go with each episode. For example, "Jaynestown" came with Mudder's Milk which was an amazing bourbon and milk concoction whipped up by Darla.
Can you name this Firefly episode?
I had planned on only staying for a few episodes, not wanting to sit for so long.  But I started with Episode 6, "Our Mrs. Reynolds" which was followed by "Jaynestown" and then "Out of Gas" and after that trifecta, who could leave?  I ended up staying until the end, clocking in 11 hours of a magical show that never should have been cancelled.
Thanks to Laurie and Darla for such a fun time.