We began in the kitchen, which has been taken back to the period when Lovelace lived here.  There are some items in the house that were owned by Betsy and her family, but most are period-appropriate reproductions.
One of the fun things about this house/museum is that they took illustrations from the first four Betsy-Tacy books and used them to inform their renovations.  Then they posted said illustrations in the room. You can see one on the shelf.
Wood stove, cupboard and table.
Cabinets.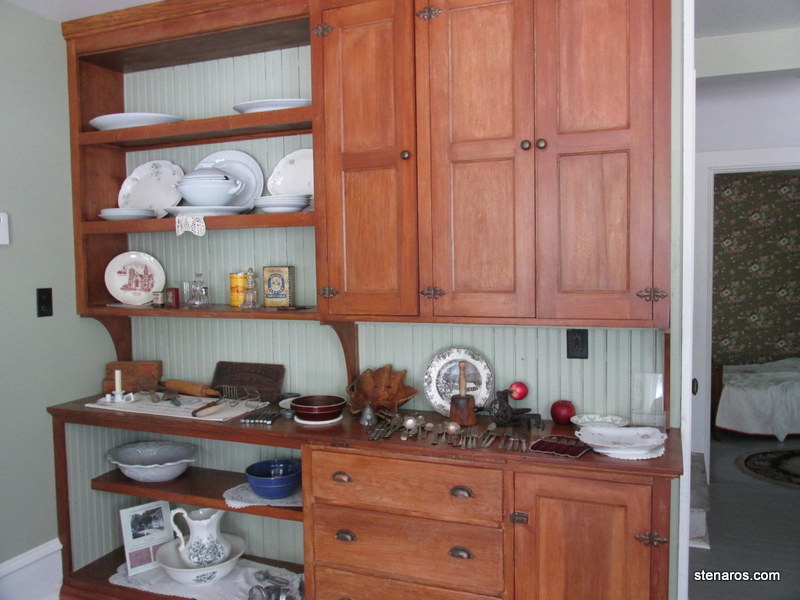 After a certain point in the books, Betsy wrote using her Uncle Keith's trunk as a desk.  She did this upstairs, but the upstairs is just now being renovated, so for now the trunk sits in the dining room.
Blurry picture of dining room.
I complimented our docent on their excellent matching of the lamp to the photo.
Telephone and sideboard.
Really good corner bookshelf.
Sitting area and piano.
Piano with photographs of the Hart family.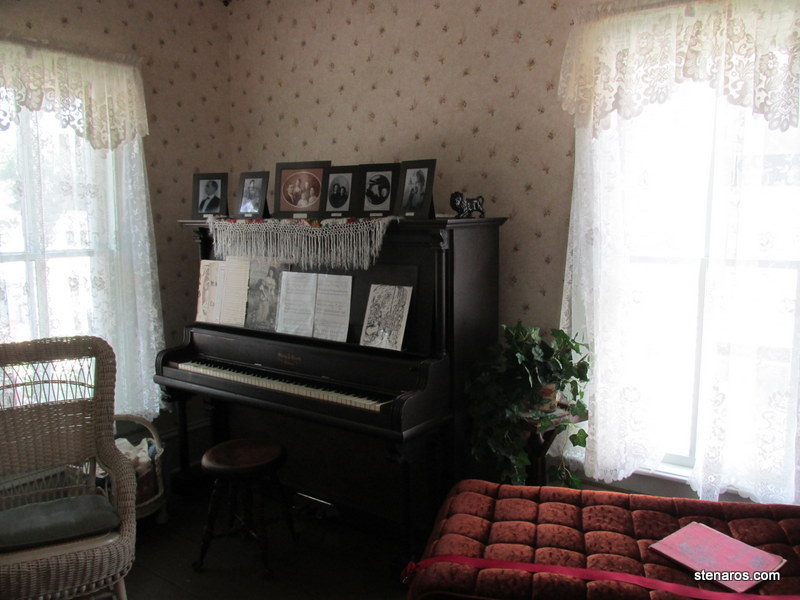 In Betsy's Wedding, Betsy and her husband Joe scrounge furniture from family attics and cellars.  There is more than one mention of the drop-leaf table and this is the actual drop leaf table that Maud and her husband Delos used in their first apartment!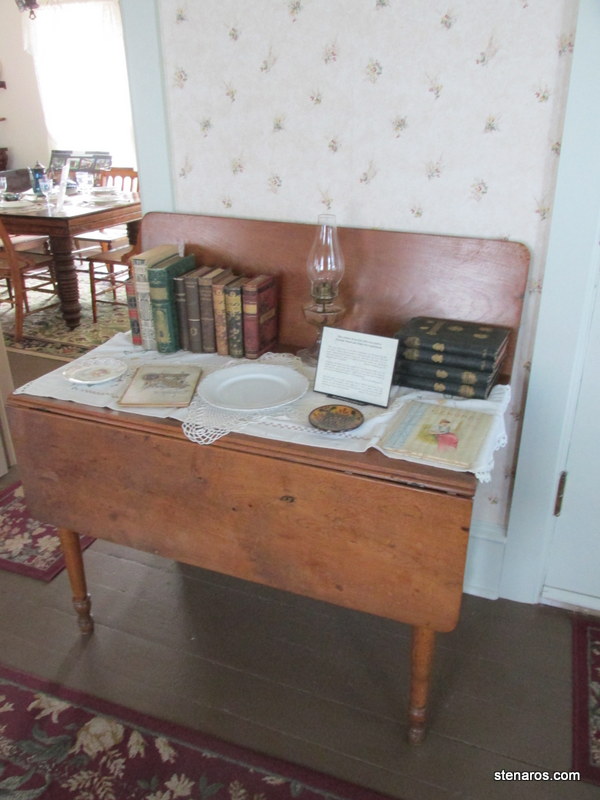 See!  Quotes from the book were hither and yon also.
Though we know these people as Mr. & Mrs Ray, Julia, Betsy and Margaret Ray, you can see that they are actually the Hart family.
Stove in the parlor area.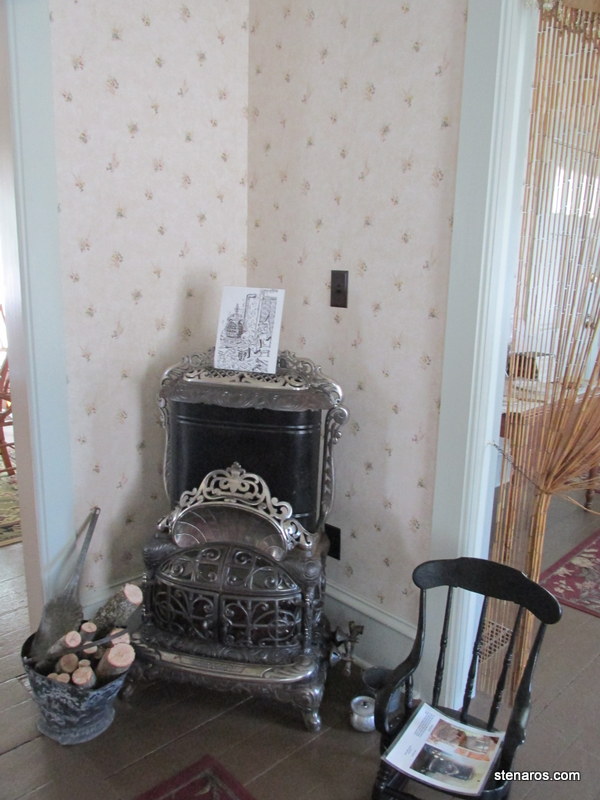 Sitting area.  This room probably originally had the stairs to the second floor.
In Betsy-Tacy, the Ray family adds on a room "just in case there's a Robert Ray, Jr.," as Betsy's father says.  Indeed, a room was added on to the house to make room for a new baby.  But in real life, as in the book, it was Stella Hart (Margaret Ray) who was born instead of Robert Ray, Jr.
The birth of Margaret takes place in the closing chapters of the book and it was fun that we had just finished reading that part in the car, while waiting for the tour.
A peek at the upstairs renovation.  I will have to visit again to see the finished product.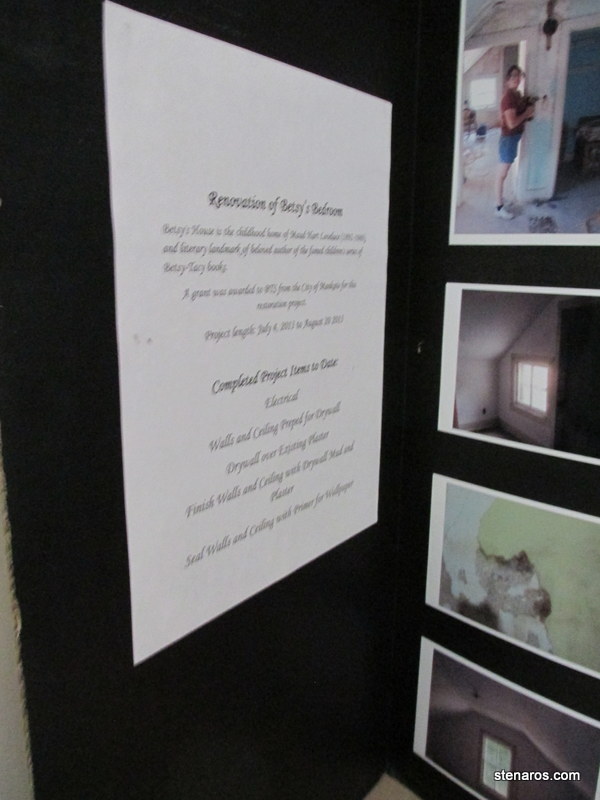 It was a grand tour of Betsy's House.  The Betsy-Tacy Society has done very good work.