We arrived in Mankato, ready to visit the Betsy-Tacy houses.  Betsy and Tacy are fictional characters in Maud Hart Lovelace's Betsy-Tacy series.  The books are set in Deep Valley Minnesota, which is the more romantic name of Mankato, where Maude Hart Lovelace grew up.  Maude based the Betsy character on herself and her family and the Tacy character was based on her life-long friend Frances "Bick" Kenney, who lived across the street.  The Betsy Tacy Society bought both houses, restored them and gives tours.  I re-read all the Betsy-Tacy books in anticipation of my visit and I was quite excited to see the houses.  (Houses & Homes!)
We arrived early for our tour, so we hung about.  Me on the hitching block in front of Tacy's house.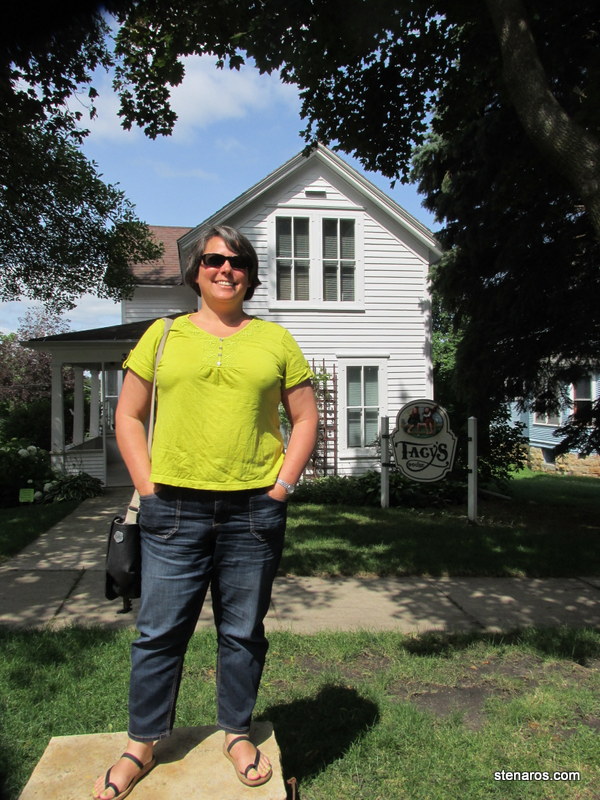 Sara on the same hitching block.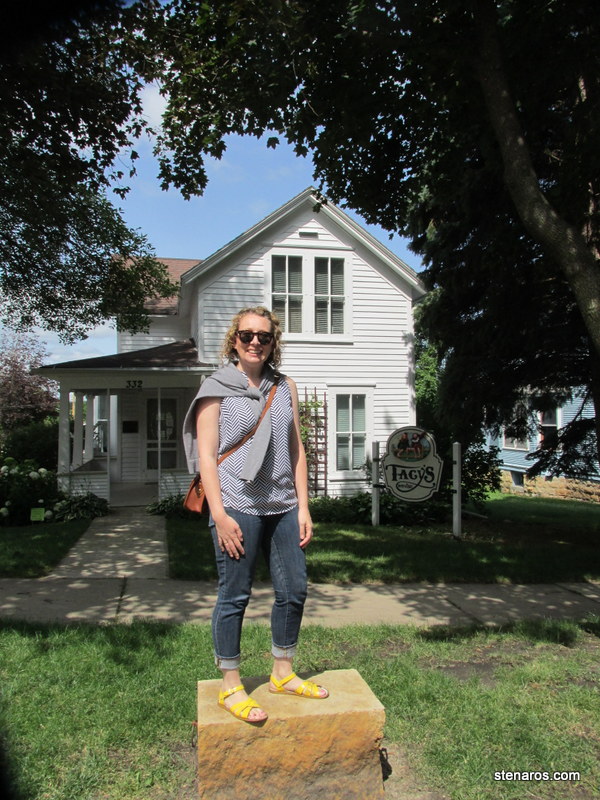 Betsy's house.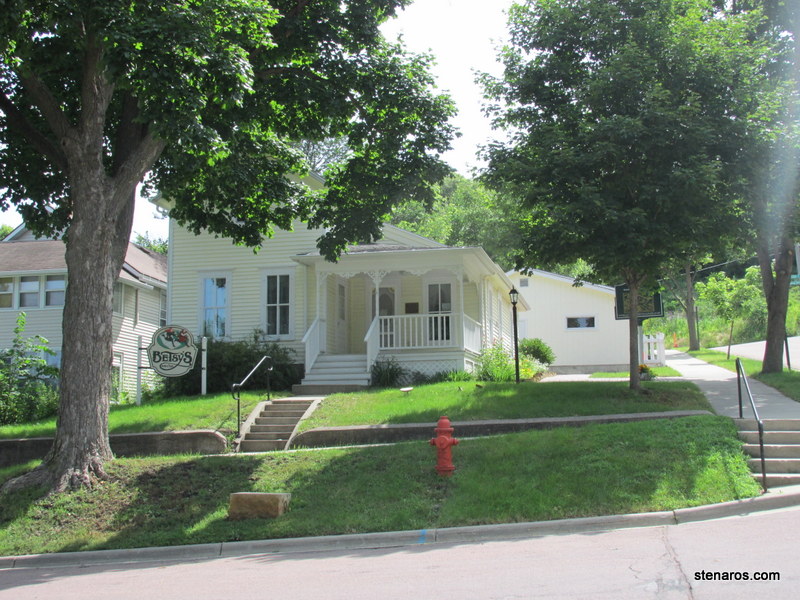 Tacy's house.
An ALTAFF approved site!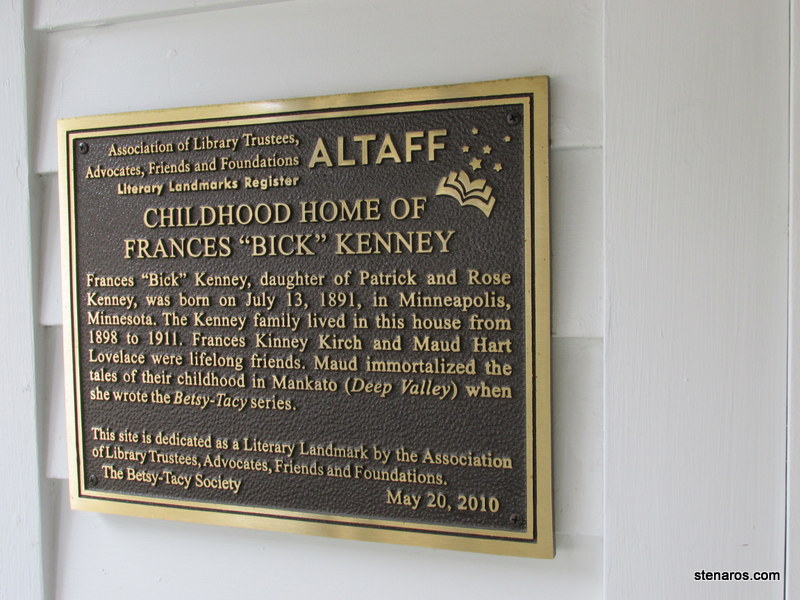 Lois Lenski's drawings from the end papers of the early Betsy-Tacy books.  You can see Betsy's house, Tacy's house, the bench at the end of the street where Betsy and Tacy would eat their dinner and the road up the big hill.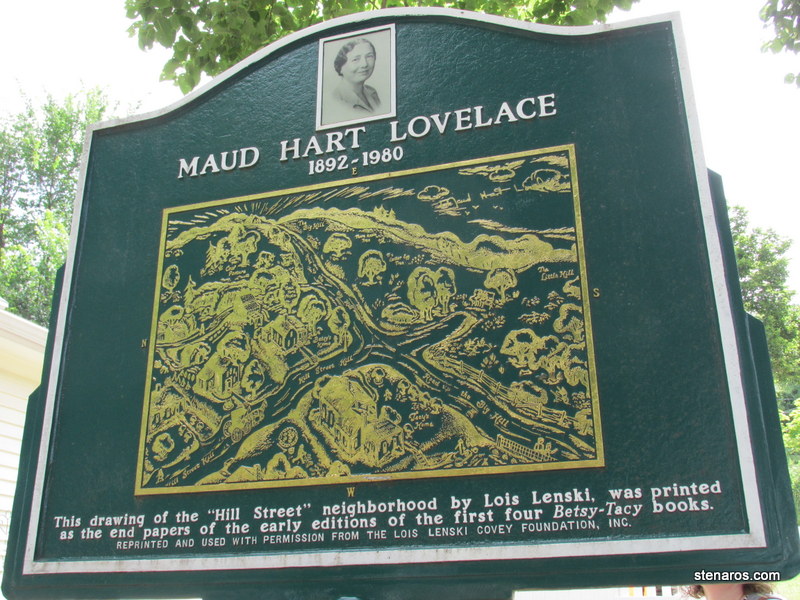 Info about Maud Hart Lovelace.