Today while waiting for the train, I watched this gentleman use a blanket to sweep the detritus from the trees onto the sidewalk. It wasn't the most efficient way to clear the sidewalk, but it was pretty inventive for someone who didn't have a broom, and it also looked like a good meditative practice.
You can see the difference. To the left of the couple, the sidewalk is covered with the green stuff from the tree.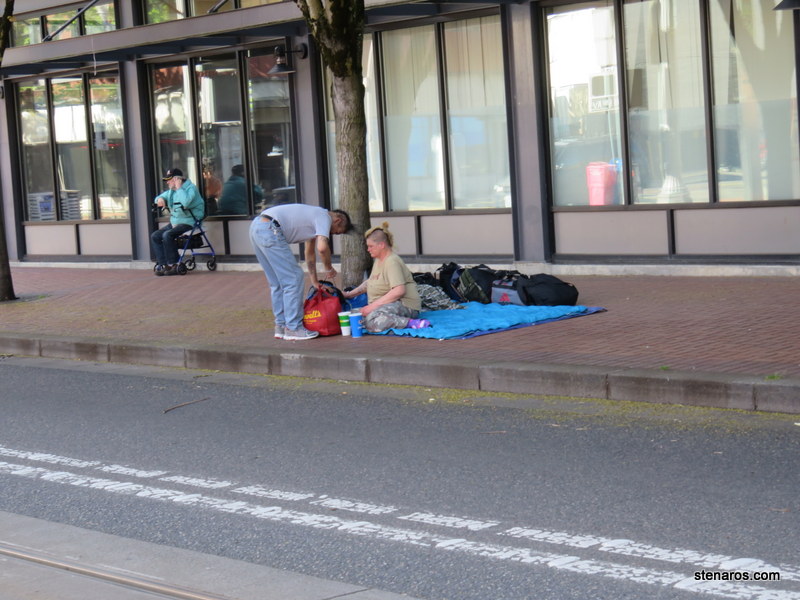 Thanks, sir, for making the downtown Portland sidewalks look nicer.