These bunnies have a black stripe down their back.
We watched this goat contest long enough to see the winners.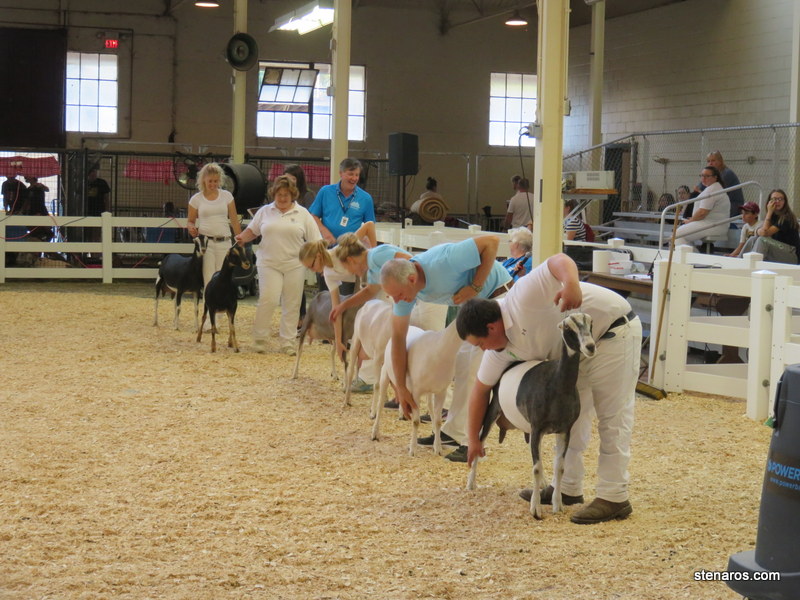 The announcer said a lot of words into his microphone, but they weren't very articulated words, so I caught pieces here and there.  (Acoustics might also have contributed to the problem.)
We were sitting in the bleachers, but many people stopped wandering and watched the contest.
Some post-contest chatting.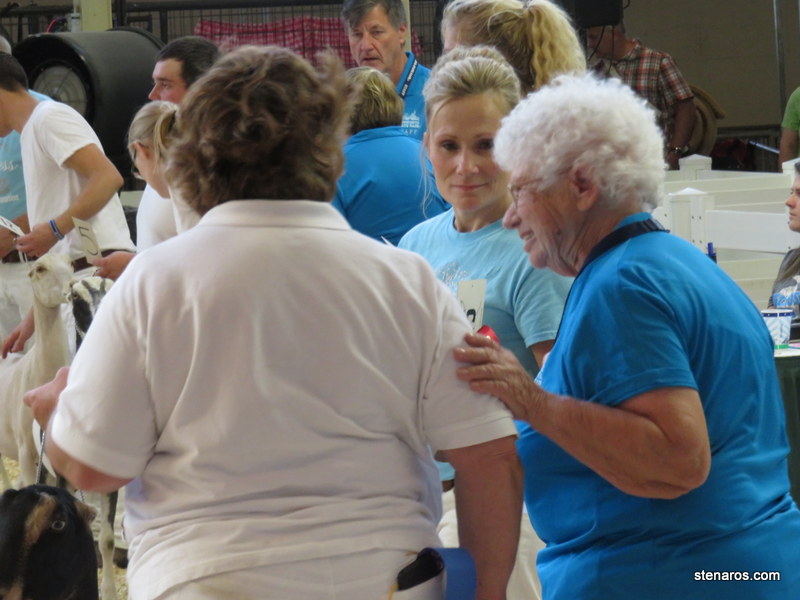 Grooming stations.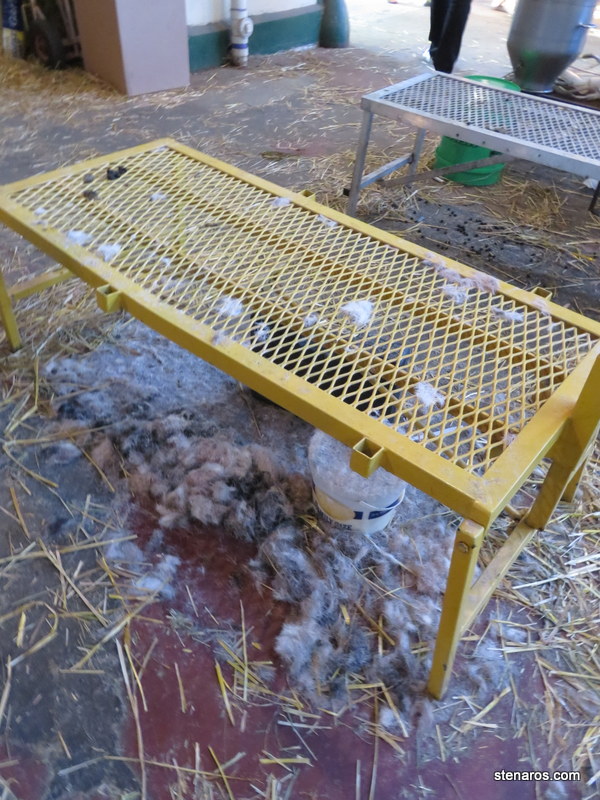 Cows! I was starting to lose the light and animals tend to be too twitchy for low-light situations.  Thank goodness these two were sleeping.
Past winners.